Carrera Cup driver in Nürburgring record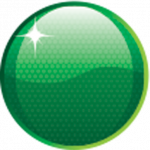 Carrera Cup Australia driver Lars Kern has been part of a new lap record for road-approved sports cars around the 20.6km Nürburgring Nordschleife.
Aboard a GT2 RS, the fastest Porsche 911 of all time, the German set a time of 6 minutes, 47.3 seconds, beating the previous record of 6 minutes, 52.01 seconds set by a Lamborghini Huracan Performante.
Alongside the Carrera Cup Australia, Kern regularly competes in the VLN Endurance Championship on the Nürburgring and knows the Nordschleife inside out.
The record lap began at 7:11pm in ideal conditions. As is customary for record drives, the time was measured along the 20.6-kilometre stretch, and did not include the modern Grand Prix circuit. The vehicle's average speed was 184.11 km/h.
"At the start of the development process, we set ourselves a lap time target for the GT2 RS of less than 7 minutes and 5 seconds," Frank-Steffen Walliser, Vice President Motorsport and GT Cars.
"The credit for beating this target by 17.7 seconds goes to our development engineers, mechanics and drivers, who demonstrated an exceptionally strong team performance.
"This result makes it official: The GT2 RS is not only the most powerful, but also the fastest 911 ever built".
The fastest ever lap of the circuit for a race car is 6 minutes, 11.13 seconds by Stefan Bellof aboard a Porsche 956 at the WEC round in 1983.
VIDEO: Porsche sets news record on the Nordschleife