Australian Top Fuel abandons quarter-mile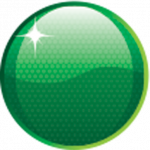 Top Fuel competition in the 400 Thunder Professional Drag Racing Series will switch from the quarter-mile distance and run to 1000ft from November's opening round.
Australian Professional Drag Racing Chairman Tony Wedlock says that the change, which had been considered for some time, has been made for safety reasons.
"Top Fuel drag racing in Australia has been outstanding over the past 400 Thunder season, however the performances have heightened safety concerns for both tracks and competitors," Wedlock explained.
"We have been working with our principle sanctioning organisation IHRA (International Hot Rod Association) in reviewing the safety aspects relating to Top Fuel."
According to IHRA Australia Managing Director Maurice Allen, organisers were concerned that braking distances were too short for the speeds of modern Top Fuel vehicles, which feature engines producing over 10,000 horsepower.
"With speeds regularly exceeding 530 kilometres per hour we are facing the limits of the venues with regards to the braking areas and also with vehicle components," said Allen.
"The reduction of the racing distance will now afford the driver an addition 100 metre of braking area."
The change brings 400 Thunder into line with North America's NHRA series, which adopted the 1000ft (305m) standard for Top Fuel and Funny Car in 2008 shortly after the death of Scott Kalitta.
The FIA also went to 1000ft for World Championship Top Fuel competition in 2012.
In Australia, all other 400 Thunder classes will still run over the quarter-mile.
Santo Rapisarda, owner of top Australian outfit and NHRA competitor Rapisarda Autosport International, last month threatened to pull his team from 400 Thunder Top Fuel racing if distances were not shortened from the quarter-mile to 1000ft.
The 400 Thunder Professional Drag Racing Series continues with AC Delco East Coast Thunder, which includes Round 1 of the 2017/18 Top Fuel season, at Sydney Dragway on November 3-4.