MARC Cars enters inaugural Laguna Seca 8 Hours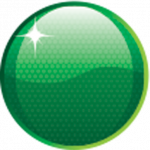 MARC Cars Australia has entered two of its V8 Mazda 3s in October's inaugural Mazda Raceway California 8 Hours at Laguna Seca.
The cars, one of which is brand new and has been produced in left-hand drive, will run in the invitational class.
Team boss Ryan McLeod is eagerly anticipating MARC's first start in a new continent for the team.
"Were so excited to finally bring our MARC V8 racers to the USA to compete," said McLeod.
"We've had great success racing in Europe and Australia at some iconic venues but to be honest, I've always wanted to take the cars to the USA.
"When the SRO Motorsports Group first told us about this event we signed up immediately. The entire team is very excited."
Foundation MARC drivers Jake Camilleri and Keith Kassulke have already been locked in for the event.
The line-up is set to feature another five Australians, with the team also hoping to land an American driver with local track knowledge.
The Mazda Raceway California 8 Hours forms Round 3 of an expanded four-round Intercontinental GT Challenge, which kicked off in February with the Liqui-Moly Bathurst 12 Hour.
The Laguna Seca leg of the Challenge will take place on October 14-15.