Formula Ford title will be decided this weekend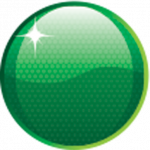 The 2017 Australian Formula Ford Series heads to Phillip Island for its finale this weekend with four drivers capable of winning the title.
Max Vidau is the clear favourite with a 45-point advantage over his nearest rival and 61 points on offer for a perfect round.
Vidau's campaign has been built on both speed and consistency, winning four races and finishing in the top five in all of them.
A top two finish in any race, or a top 10 finish in all three races, would guarantee the crown for the South Australian Sonic Motor Racing driver.
"The points situation is a good one for us to be in, but we still need to ensure we finish all the races this weekend," said Vidau.
"It would mean a massive amount for me to win the title, especially looking at all the prominent names in Australian motorsport who have won the Formula Ford championship over the years.
"Winning the first two rounds was a highlight and I've had some great battles over the course of the season."
Cameron Shields sits second by virtue of an especially strong second half of the season which has seen the BF Racing driver win five of the last six races.
The results have seen the Queenslander climb from seventh in the series after the first three rounds, before switching cars.
"We had a few mechanical issues with my previous car, and at Queensland Raceway (Round 4) I swapped into a different Formula Ford; the one Will Brown raced last year," Shields said.
"The new car was a definite improvement but I have also developed a lot as a driver; (team owner) Brett Francis is very good at helping drivers hone their skills, as we saw previously with Will and Jordan Lloyd.
"I've been making less mistakes and I'm full of confidence heading to Phillip Island, but I know it will be tough to beat Max in the championship with the points the way they are."
Hunter McElrea is three points further back in another Sonic Motor Racing entry.
The New Zealander has been particularly adept in qualifying, being the only multiple pole-sitter this season and having qualified on the front row in every round.
Jayden Ojeda is an outside chance for the series victory.
The series winner will also earn the right to compete in the Mazda Road to Indy $200K Scholarship Shootout in America at the end of the year.
Qualifying and Race 1 at Phillip Island will be held on Saturday September 30, and the final two races of the season on Sunday October 1.
Australian Formula Ford Series: Series points after Round 5 (Top 10)
Max Vidau – 216
Cameron Shields – 171
Hunter McElrea – 168
Jayden Ojeda – 160
Cooper Murray – 118
Liam McLellan – 107
Nathan Herne – 104.5
Harrison Jones – 95
Zac Soutar – 64.5
Jordan Boys – 55.5