Australian team wins F1 in Schools competition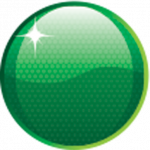 A team representing Australia has won the 2017 F1 in Schools world championship competition that challenges schoolchildren to design their own miniature Formula 1 car.
The quartet of 15-17 year-olds from Kew's Trinity Grammar School in Victoria, made up of Hugh Bowman, Kyle Winkler, David Greig and Alec Alder, took out the top prize.
A team featuring a collaboration between Australia and Ireland also finished runner-up.
The winning team, known as Hyperdrive, was awarded the trophy by F1 CEO Chase Carey in an event in Malaysia prior to this weekend's grand prix at Sepang.
F1 in Schools requires teams of students aged nine to 19 to design and manufacture a miniature F1 car which is made from balsa wood and powered by compressed air, using CAD software.
Teams must also raise sponsorship to fund the program, including travel, providing commercial experience as well as technical.
Hyperdrive won the overall prize as well as the Best Engineered Car Award and were also nominated for the Research and Development Award, feats which 16-year-old team manager Hugh Bowman was taken aback by.
"We really didn't think we'd won, so it was a big shock," said Bowman.
"The build-up was intense, it was unbelievable, and it hasn't really sunk in yet.
"We've always done everything to a really high standard and great engineering, and I think that was the key to our success.
"It means everything to us to have won, we've worked so hard, but it's paid off."
Bowman hopes to parlay the achievement into a career in the championship.
"The goal is definitely F1, the next Toto Wolff or Christian Horner for me," he explained.
"F1 in Schools has been so important to us, it's given us so many opportunities and contacts, it's unbelievable.
"I think the new F1 management has contributed to these opportunities and not only are they supporting F1 in Schools, they are making the sport better and engaging with fans like us more which is really good."
Competition founder and chairman Andrew Denford explained that F1 could play an important role to play in promoting STEM (science, technology, engineering, mathematics) education.
"Education is second to none in importance today in the world, because it really is our future," he said while addressing students at the presentations.
"It is particularly important that F1 in Schools' focus is STEM education as it is an area that is really lacking in so many places in the world and real estate technology and engineering are increasingly the forces that are going to drive the world's growth.
"For Formula 1 this is such a natural place for us to align; we're a unique sport which combines great sporting competition with state of the art technology and it is great opportunity for us to take the sport and bring it to people of your age in real-life application."
UK outfit Academy Racing set the fastest car time of the weekend on the 20-metre track of 1.084s, while German team Pioneers won the knockout racing element on the final night of competition.
See below for a full list of award winners
| | | | |
| --- | --- | --- | --- |
| Award | Supported by | Winning team | Winning country/ies |
| World Champions | Formula 1, City, University of London & UCL Engineering | Hyperdrive | Australia |
| 2nd Place | Sepang International Circuit | Aurora | Australia & Germany |
| 3rd Place | The IET | Pioneers | Germany |
| Best Engineered Car Award | Williams Racing | Hyperdrive | Australia |
| Fastest Car Award | Mercedes-AMG Petronas Motorsport | Academy Racing | United Kingdom |
| Innovative Thinking Award | Renault Sport Formula One Team | Synchro 9 | Malaysia |
| Research and Development Award | McLaren Honda | Tiro Racing | England |
| Team Identity Award | Scuderia Ferrari | Newgen Tachytis | Greece |
| Enterprise Portfolio Award | DHL | Pioneers | Germany |
| Verbal Presentation Award | Formula 1 | Victorum Racing | Ireland |
| Pit Display Award | Scuderia Torro Rosso | Aurora | Australia & Germany |
| Team Sponsorship & Marketing Award | Haas F1 Team | Envisity | Australia |
| Scrutineering Award | FIA | BWT – Swift | Austria |
| Best Newcomer Award | Sauber F1 Team | Dehjo Racing | Thailand |
| Women in Motorsport Award | FIA Women in Motorsport | Global Score | Jordan |
| Knockout Competition Winners | Pirelli | Pioneers | Germany |
| Team Website Award | Fantastic Media | Pursuit Racing | Thailand |
| Outstanding Sportsmanship Award | Sahara Force India Formula One Team | Golden Diversity | Australia |
| Chair of Judges Recognition of Achievement Award | Red Bull Racing Formula One Team | Desert Force | United Arab Emirates |
| The Best International Collaboration Team Award | Shell | Aurora | Australia & Germany |
| Pressure Challenge Award | Autodesk | Pursuit Racing | Thailand |
| Sutton Images Moment of the Week Award | Motorsport Network | Team Celer | Brazil |
| Social Media Award | ID PR | Nine | England & Northern Ireland |