Grove returns to Carrera Cup Asia in Sepang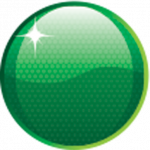 Stephen Grove will make yet another overseas Carrera Cup appearance when he lines up in the Asian championship's Sepang round this weekend.
Grove raced in Carrera Cup France at Spa in May, and the combined Carrera Cup Asia/Carrera Cup Japan round at Fuji in June.
"I really enjoy these experiences and I'm excited for this weekend," said the Carrera Cup Australia TAG Heuer Carrera Challenge leader.
"Racing on world class circuits like Spa, Fuji and Sepang is unique.
"You spend time on the simulator practicing, but when you arrive at the track the corners have more camber than you expected, or the track surface has more grip.
"It's those things that make it more immersive, and I can't overemphasise enough the thrill and ability of being able to jump into a Carrera Cup car overseas and know how it performs, where all the buttons are and how to adjust the seats."
Grove will also have the experience of July's combined Carrera Cup Australia/Carrera Cup Asia round at the Malaysian circuit, when he took two race wins and the round win in the gentleman driver class.
"The main thing will be to focus on the task at hand and doing my best in every session, but I am interested to see how far I've come since we visited Sepang in July with Carrera Cup Australia," he explained.
The Sepang round kicks off a busy period for Grove, who will race a week later in Carrera Cup Australia at Bathurst, then the championship's final round on the Gold Coast a fortnight after that.
He will also partake in the 24 Hours of Circuit of the Americas in mid-November.
Round 11 of Carrera Cup Asia supports the Malaysian Grand Prix from September 29-October 1.