Evans relieved at Jaguar Formula E retention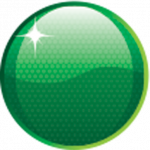 Mitch Evans says that he is relieved to have been given another Formula E season at Jaguar after a "painful" start to the 2016/17 campaign.
Evans was confirmed alongside Nelson Piquet Jr. as Jaguar's driver line-up for 2017/18, the team's second season in the category.
The New Zealander ended up impressing last season in a sub-par car, easily beating then-team-mate Adam Carroll in the championship.
However, Evans revealed that he only "got the thumbs up" that he would continue after the Montreal season finale.
"That was a big thing for me," he said. "I knew I had one opportunity to deliver.
Stan Sport is the only way to watch every round of the Formula E. Click here for all the action streaming ad-free, live and on demand.
"The first two races were so difficult for us. We knew we were compromised with the powertrain but nobody knew how bad it was – were Adam and I not doing a good job?
"Marrakech (where Evans qualified 15th and crashed out) especially was painful.
"Over Christmas I did feel the pressure a bit because it wasn't a great situation, just where the results were and the return to the sport with Jaguar that wasn't ideal."
Evans and Carroll were nowhere near contending for the points in the first two races of the season but a three-month gap before Buenos Aires allowed Jaguar to regroup.
Evans qualified inside the top 10 in Argentina, then bagged Jaguar's first points in the next race with fourth in Mexico City.
He went on to qualify in the top 10 a further three times and score points in four other races.
"From this side, it was looking a lot better and I had a few other good qualifying results while I was trying to secure myself for another year," said Evans, who has targeted "consistent points finishes" in 2017/18.
"At times I was unsure how it was going to play out for both me and Adam.
"I'm really happy to be back, especially with the team, I feel at home here."
While Evans's strong form helped him extend his spell at Jaguar, Carroll's Formula E future is uncertain after scoring points twice and finishing the last-placed full-season driver in the championship.
Jaguar team director James Barclay said it was "unfortunate" it did not work out but said there was no reason Carroll could not return to Formula E.
He said: "I have no doubt he'll have a long future in the sport and potentially Formula E in the future, who knows? He has a lot to offer.
"We wanted to give him an opportunity through to the last race of the year.
"We saw the data and Adam had those moments where it all came together.
"Unfortunately sometimes it doesn't all work out that way.
"He's been phenomenally professional and his work ethic was unbelievable so nothing but admiration from our side.
"It becomes difficult when you have one car getting in the point and that's ultimately why we had to make the driver change."