Di Resta pushing hard for Williams seat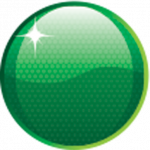 Paul di Resta has made his intentions clear to Williams that he wants the team's second Formula 1 seat in 2018.
Di Resta, who is Williams' reserve driver, got his first F1 start since 2013 when he stood in for the sick Felipe Massa in July's Hungarian Grand Prix.
The Brit is considered one of three contenders for a drive at Williams alongside incumbent Lance Stroll next year, the others being Massa and Robert Kubica.
"They know me well enough now. I've been here over a year and a half," di Resta is reported as telling Autosport.
"I've very actively tried to get as involved as I can here, as I will continue to do.
"As time goes on I've made it very clear what a dream it would be to get in the car.
"I'm racing DTM alongside what I'm doing, but being here and under people's faces is obviously the biggest thing.
"I've learned from my mistakes in the past, and I can try and put it to rights.
"It's a bit of a waiting game. I'm actively trying to do as much as I can to try and put myself in contention for it, because it is there, and it's an important time for the team as well."
Di Resta believes that his Hungary start proved a point to himself and the F1 paddock in general.
"It would be wrong to say I lost my appetite for it. The longer (not racing in F1) went on, the more difficult it was becoming," he said.
"It proved to myself that I can certainly still do the job, although you always believed it.
"And maybe it showed the outside world a bit more that given the opportunity again, that was only a sniff of what you can do, given a proper chance."
Mercedes motorsport boss Toto Wolff suggested in Hungary that di Resta had shown he was the best stand-in option for the works team.
While Di Resta acknowledged that "I've got a relationship with Toto that goes way back – he knows my phone number!", he dismissed talk that he would entertain any option short of a full-time drive with Williams.
"I've not thought of anything other than when you see this position that's available at the moment, that's the one you want to grab," he said.
"The rest is all second at the moment."