Kyle Busch takes dominant win at Loudon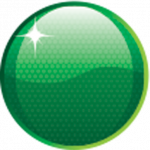 Kyle Busch has guaranteed himself a place in the second round of NASCAR's Playoffs with a resounding victory at New Hampshire Speedway.
Busch converted his pole position with 187 laps led on his way to his third win of the year; to join Martin Truex Jr. as guaranteed drivers into the next phase of the playoffs.
Kyle Larson finished second, while Matt Kenseth, Brad Keselowski and Truex Jr. rounded out the top five.
Busch's win may have looked easy in the results column, but the early stages were the domain of Truex Jr. who took the Stage 1 win; the 19th stage victory of the season.
Then a wreck on the final lap of the second Stage ended the day for Kevin Harvick and Kurt Busch, but Kyle Busch had to all but stop to avoid the crash.
Truex spun trying to avoid the wreck, but the stage eventually went the way of Kyle Busch.
From that point Busch was able to control things from the lead. Even when cautions flew, his pit crew and great re-starts allowed him to pull away each time.
After the race Busch spoke about missing the crash and scoring the all-important win.
"That was pretty intense," said Busch.
"It was just a wall of smoke over there off of Turn 2. I listened to the spotter and was basically told to stop and I'm like, 'Sounds like a good idea.'
"I checked up as much as I could and I was trying not to get run into from behind. All in all, it was a great day. This thing was awesome. We ran up front all day long, we executed, we did a good job, we did what we were supposed to do."
As much as it was about the leaders, the attention was also focused on those fighting to stay in the championship hunt. The two big hits were Kurt Busch and Kasey Kahne, who had the rear suspension on his car break late in the race.
Next week the series heads to the Monster Mile at Dover where the bottom four in the Playoff hunt will be eliminated after that race leaving 12 into the next series of races.
VIDEO: Race recap

VIDEO: Kyle Busch speaks after the race win

RESULTS: ISM Connect 300 – New Hampshire Motor Speedway
| | | | | | |
| --- | --- | --- | --- | --- | --- |
| Cla | # | Driver | Manufacturer | Laps | Laps Led |
| 1 | 18 |  Kyle Busch | Toyota | 300 | 187 |
| 2 | 42 |  Kyle Larson | Chevrolet | 300 | 1 |
| 3 | 20 |  Matt Kenseth | Toyota | 300 | |
| 4 | 2 |  Brad Keselowski | Ford | 300 | |
| 5 | 78 |  Martin Truex Jr. | Toyota | 300 | 112 |
| 6 | 77 |  Erik Jones | Toyota | 300 | |
| 7 | 14 |  Clint Bowyer | Ford | 300 | |
| 8 | 19 |  Daniel Suarez | Toyota | 300 | |
| 9 | 21 |  Ryan Blaney | Ford | 300 | |
| 10 | 22 |  Joey Logano | Ford | 300 | |
| 11 | 24 |  Chase Elliott | Chevrolet | 300 | |
| 12 | 11 |  Denny Hamlin | Toyota | 300 | |
| 13 | 31 |  Ryan Newman | Chevrolet | 300 | |
| 14 | 48 |  Jimmie Johnson | Chevrolet | 300 | |
| 15 | 17 |  Ricky Stenhouse Jr. | Ford | 300 | |
| 16 | 1 |  Jamie McMurray | Chevrolet | 300 | |
| 17 | 47 |  A.J. Allmendinger | Chevrolet | 300 | |
| 18 | 10 |  Danica Patrick | Ford | 300 | |
| 19 | 3 |  Austin Dillon | Chevrolet | 300 | |
| 20 | 27 |  Paul Menard | Chevrolet | 300 | |
| 21 | 37 |  Chris Buescher | Chevrolet | 299 | |
| 22 | 13 |  Ty Dillon | Chevrolet | 298 | |
| 23 | 95 |  Michael McDowell | Chevrolet | 298 | |
| 24 | 6 |  Trevor Bayne | Ford | 298 | |
| 25 | 34 |  Landon Cassill | Ford | 298 | |
| 26 | 43 |  Aric Almirola | Ford | 297 | |
| 27 | 23 |  Corey Lajoie | Toyota | 297 | |
| 28 | 15 |  Reed Sorenson | Chevrolet | 297 | |
| 29 | 38 |  David Ragan | Ford | 296 | |
| 30 | 72 |  Cole Whitt | Chevrolet | 296 | |
| 31 | 32 |  Matt DiBenedetto | Ford | 295 | |
| 32 | 83 |  Brett Moffitt | Toyota | 294 | |
| 33 | 55 |  Gray Gaulding | Toyota | 293 | |
| 34 | 88 |  Dale Earnhardt Jr. | Chevrolet | 289 | |
| 35 | 5 |  Kasey Kahne | Chevrolet | 289 | |
| 36 | 4 |  Kevin Harvick | Ford | 148 | |
| 37 | 41 |  Kurt Busch | Ford | 148 | |
| 38 | 33 |  Jeffrey Earnhardt | Chevrolet | 143 | |
| 39 | 51 |  Cody Ware | Chevrolet | 74 | |
STANDINGS
| | | | | | | | | |
| --- | --- | --- | --- | --- | --- | --- | --- | --- |
| Pos | | Pts | Behind | Wins | Starts | Top 5's | Top 10's | |
| 1 | Martin Truex Jr. | | | 5 | 28 | 12 | 19 | 1 |
| 2 | Kyle Larson | | | 4 | 28 | 13 | 17 | 3 |
| 3 | Kyle Busch | | | 3 | 28 | 11 | 17 | 8 |
| 4 | Brad Keselowski | | | 2 | 28 | 12 | 16 | 2 |
| 5 | Denny Hamlin | | | 2 | 28 | 12 | 16 | 0 |
| 6 | Matt Kenseth | | | 0 | 28 | 8 | 14 | 2 |
| 7 | Jimmie Johnson | | | 3 | 28 | 3 | 9 | 0 |
| 8 | Chase Elliott | | | 0 | 28 | 7 | 15 | 1 |
| 9 | Ryan Blaney | | | 1 | 28 | 3 | 10 | 1 |
| 10 | Kevin Harvick | | | 1 | 28 | 9 | 17 | 4 |
| 11 | Jamie McMurray | | | 0 | 28 | 2 | 14 | 0 |
| 12 | Ricky Stenhouse Jr. | | | 2 | 28 | 4 | 7 | 1 |
| 13 | Austin Dillon | | | 1 | 28 | 3 | 4 | 0 |
| 14 | Ryan Newman | | | 1 | 28 | 6 | 11 | 0 |
| 15 | Kurt Busch | | | 1 | 28 | 5 | 13 | 0 |
| 16 | Kasey Kahne | | | 1 | 28 | 3 | 4 | 0 |
| 17 | Joey Logano | | | 1 | 28 | 9 | 14 | 1 |
| 18 | Clint Bowyer | | | 0 | 28 | 5 | 11 | 0 |
| 19 | Erik Jones | | | 0 | 28 | 4 | 12 | 1 |
| 20 | Daniel Suarez | | | 0 | 28 | 1 | 10 | 0 |
| 21 | Trevor Bayne | | | 0 | 28 | 1 | 4 | 0 |
| 22 | Dale Earnhardt Jr. | | | 0 | 28 | 1 | 4 | 1 |
| 23 | Paul Menard | | | 0 | 28 | 2 | 3 | 0 |
| 24 | Ty Dillon | | | 0 | 28 | 0 | 0 | 0 |
| 25 | Michael McDowell | | | 0 | 28 | 1 | 1 | 0 |
| 26 | Chris Buescher | | | 0 | 28 | 0 | 3 | 0 |
| 27 | AJ Allmendinger | | | 0 | 28 | 1 | 5 | 0 |
| 28 | Danica Patrick | | | 0 | 28 | 0 | 1 | 0 |
| 29 | David Ragan | | | 0 | 28 | 0 | 2 | 0 |
| 30 | Aric Almirola | | | 0 | 21 | 2 | 3 | 0 |
| 31 | Matt DiBenedetto | | | 0 | 28 | 0 | 2 | 0 |
| 32 | Landon Cassill | | | 0 | 28 | 0 | 0 | 0 |
| 33 | Cole Whitt | | | 0 | 28 | 0 | 0 | 0 |
| 34 | Corey LaJoie | | | 0 | 25 | 0 | 0 | 0 |
| 35 | Gray Gaulding | | | 0 | 22 | 0 | 0 | 0 |
| 36 | Reed Sorenson | | | 0 | 22 | 0 | 0 | 0 |
| 37 | Jeffrey Earnhardt | | | 0 | 26 | 0 | 0 | 0 |
| 38 | Derrike Cope | | | 0 | 13 | 0 | 0 | 0 |
| 39 | Michael Waltrip | | | 0 | 1 | 0 | 1 | 0 |
| 40 | Billy Johnson | | | 0 | 1 | 0 | 0 | 0 |
| 41 | Boris Said | | | 0 | 2 | 0 | 0 | 0 |
| 42 | Gary Klutt | | | 0 | 1 | 0 | 0 | 0 |
| 43 | Cody Ware | | | 0 | 5 | 0 | 0 | 0 |
| 44 | Alon Day | | | 0 | 1 | 0 | 0 | 0 |
| 45 | Stephen Leicht | | | 0 | 1 | 0 | 0 | 0 |
| 46 | Kevin O'Connell | | | 0 | 1 | 0 | 0 | 0 |
| 47 | Tommy Regan | | | 0 | 1 | 0 | 0 | 0 |
| 48 | D.J. Kennington | | | 0 | 2 | 0 | 0 | 0 |
| 49 | Brendan Gaughan | | | 0 | 3 | 0 | 1 | 0 |
| 50 | Darrell Wallace Jr. | | | 0 | 4 | 0 | 0 | 0 |
| 51 | Timmy Hill | | | 0 | 13 | 0 | 0 | 0 |
| 52 | Elliott Sadler | | | 0 | 3 | 0 | 0 | 0 |
| 53 | Ross Chastain | | | 0 | 1 | 0 | 0 | 0 |
| 54 | Joey Gase | | | 0 | 5 | 0 | 0 | 0 |
| 55 | Regan Smith | | | 0 | 2 | 0 | 0 | 0 |
| 56 | JJ Yeley | | | 0 | 4 | 0 | 0 | 0 |
| 57 | Ryan Sieg | | | 0 | 5 | 0 | 0 | 0 |
| 58 | Carl Long | | | 0 | 2 | 0 | 0 | 0 |
| 59 | B.J. McLeod | | | 0 | 5 | 0 | 0 | 0 |
| 60 | Brett Moffitt | | | 0 | 4 | 0 | 0 | 0 |
| 61 | Josh Bilicki | | | 0 | 2 | 0 | 0 | 0 |
| 62 | Ray Black II | | | 0 | 1 | 0 | 0 | 0 |