ASIAN WRAP: Cassidy 'gutted' in Super Formula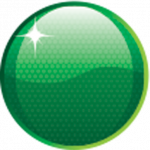 Super Formula
Nick Cassidy's first ever Super Formula pole turned into a nightmare when he almost stalled at the start in Sugo before electrical problems consigned the New Zealander to finishing last.
Cassidy put the #3 Kondo Toyota in position one but was shuffled back to fifth at the start.
Yuhi Sekiguchi led from the other side of the front row and, save for pit stops, was not ever headed as he took the win.
Pierre Gasly ran an effective second position for the duration, but came close to a third straight win.
Gasly took more than four seconds out of Sekiguchi's lead in the 10 laps after his pit stop, crossing the finish line just 0.243s behind.
The Frenchman is now just 0.5 points behind championship leader Hiroaki Ishiura, who finished sixth, with one round remaining.
Cassidy, meanwhile, was ultimately 3 laps off the pace in 19th, and sits 10th in the championship.
"We had a great car this weekend, I leave with a lap record (qualifying) and my head held high but I'm gutted," he said on social media.
The season will come to a close with a double-header at Suzuka on October 21-22.
Blancpain GT Series Asia
Malaysian-based Australian Mitchell Gilbert has finished on the podium in both races of Event 5 in Shanghai.
Gilbert started the Saturday race with slicks on a wet track and initially lost ground when delayed by an opening lap incident.
He fought back to briefly lead near the end of his stint before being baulked by traffic, and co-driver Aditya Patel emerged from the pit stop cycle with the #86 OD Racing Audi R8 leading again.
However, Patel gave up a position when he spun, and went on to finish second behind the Marchy Lee/Shaun Thong Audi R8.
Gilbert/Patel would finish the Sunday race, won by Darryl O'Young and Marvin Dienst in a Craft Bamboo 991 GT3 R, in third position in heavy rain.
Earl Bamber finished 19th and fourth across the two races in his series debut, having driven a strong opening stint in the latter.
On the Saturday, however, the New Zealander and co-driver Will Hardeman finished two laps down when the American suffered a broken rear wing at the second corner.
The damage to the #98 Arrows Racing 991 GT3 R was caused when Australian Nick Foster spun, with Hardeman glancing him on the way past.
Foster was collected by Andrew Kim in a Bentley Continental while sitting sideways near the front of the field, ending his race on the spot.
Foster and Devon Modell took their repaired #88 Craft Bamboo 991 GT3 R to ninth on the Sunday.
Lee/ Thong have taken over the overall series lead after previous leader Hunter Abbott and Maxi Buhk (Mercedes-AMG GT3) failed to score points in either race.
The final event of the season takes place in Zhejiang on October 21-22.