Rossi predicts 'suffering' during Aragon race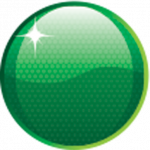 Valentino Rossi believes that his broken right leg will cause him to "suffer" during tonight's Aragon Grand Prix.
Rossi made a remarkable return to MotoGP competition at Aragon having incurred displacement fractures to his tibia and fibula in a motocross training crash on August 31.
He then went on to qualify third for the 14th race of the season.
While the Italian says he has felt comfortable so far this weekend, he is reluctant to set any concrete targets for the 23-lap race.
"(On) Friday morning when I woke up, I had pain," explained Rossi.
"This morning (Saturday) when I woke up, I was already in a better shape.
"If continue like this and tomorrow (I) make another step, I can do all the race with the leg – but we need to wait and to see.
"With the race tyres, the bike is a bit more difficult to ride, more demanding.
"And the race is difficult for everybody in the normal conditions, so I have to suffer for sure, but I will try."
Rossi, who was just 0.180s slower than Movistar Yamaha team-mate Maverick Viñales in Qualifying 2, felt his strong result was a surprise.
"It's a surprise," he said, "because I didn't know what I had to expect.
"One week ago (I) started to think that maybe was possible to ride at Aragon.
"I did some laps with the R1 (Yamaha road bike), so I understood that I could ride but with a lot of pain.
"But I was lucky because the leg improved every day.
"Riding (the MotoGP bike) yesterday in the wet was not so bad, I didn't feel a lot of pain in the leg, but I didn't know (about) the dry.
"But already this morning I felt quite good – I could ride, with some pain but not too much, so I could concentrate on the riding."
Rossi did admit that his long-run pace needed work, after he finished just 16th in the FP4 session that is normally reserved for race simulations.
"Starting from the front row is always important, for me tomorrow it is also more important because usually it is easier from the top," he said.
"We need to understand, work a bit, because with the race tyre my pace is not fantastic.
"But we'll try to improve tomorrow."
Andrea Dovizioso, who qualified seventh for Ducati, said he could not be certain that Rossi wouldn't struggle in race trim.
"When you see him riding, it looks like he is okay, and he is really fast – I expected him to be fast, but not like this," Dovizioso said.
"But we have to see the race.
"When you put a soft tyre, (have) low fuel and push 100 percent, the riding style is completely different – there is a big difference compared to the race, more here than some other tracks.
"His pace was not bad in FP4, a lot of riders did a good lap but to make a good lap and to be competitive in the whole race is a different story."