Sunswift sets off for World Solar Challenge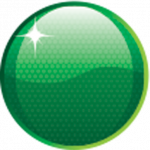 A four-seat sedan designed and built by University of New South Wales students has set off from Sydney to Darwin to compete in the 2017 Bridgestone World Solar Challenge.
The Sunswift Violet is the sixth-generation solar car produced by the UNSW Solar Racing Team Sunswift.
It will compete against 47 teams from 21 nations in the biennial 3,021km race from Darwin to Adelaide, and has undergone testing at Sydney Motorsport Park.
"Violet looks like a family sedan, but uses as much power as a four-slice toaster," said Sunswift team leader Simba Kuestler.
"She's got entertainment and air-conditioning systems, including navigation, reverse camera parking sensors, and there's even Wi-Fi aboard.
"And she's got plenty of front and rear boot space."
The Sunswift Violet has a top speed of 130km/h and a range of 800km when running only on its rooftop solar panels.
Running solely on its modular lithium-ion batteries which store power, its range is 400km.
It relies on approximately 7kW of horsepower at 110km/h and two 1.5kW motors that run at 98% efficiency.
The chassis is a twill carbon-fibre monocoque which tips the scales at less than 400kg, and the drag coefficient is less than 0.2.
The team of undergraduate students has already been forced to work a series of late nights and weekends in order to repair the car after a suspension failure during testing at SMP, but UNSW Dean of Engineering Mark Hoffman was unperturbed.
"The car is operating at the cutting-edge of what's possible, and the students putting it through strenuous testing ahead of a race where they will face intense conditions, so it's no surprise they will face setbacks," said Hoffman.
"That's what an engineering degree should be about; learning about demanding, real-world challenges."
The Sunswift team currently golds the FIA-recognised electric vehicle land speed world record courtesy of the Violet's predecessor, the eVe.
In 2014, the eVe travelled 500km at an average speed of 100km/h on a single charge, breaking a 26-year-old record.
The 2017 World Solar Challenge starts on Sunday October 8, with first cars expected in Adelaide on October 12.
VIDEO:  Sunswift Violet completes final testing