Rossi waiting for dry conditions to make race call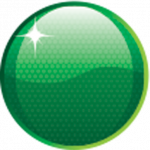 Valentino Rossi says that he cannot make a final decision on whether he races this weekend in Aragon until he experiences dry running.
Rossi rode a MotoGP bike for the first time since his motocross crash during Friday's two practice sessions, both of which were characterised by wet conditions.
The Italian was 20th fastest for the day, 2.059s adrift of pace-setter Dani Pedrosa.
Rossi said he didn't "feel a lot of pain" in his leg during practice, and that there had been no swelling, but admitted that the wet track had made his life a lot easier.
Asked if he could be sure of racing on Sunday, the Movistar Yamaha rider admitted he needed to test himself in dry conditions before being fully certain.
"With the conditions of today, if it's wet, I don't have particular problems," said Rossi.
"For sure the dry is a lot more demanding.
"I have to ride a bit more; (in the dry it's) more effort on the arms, the shoulders, because in braking I don't have the power of the leg to brake the bike.
"The other thing is on the dry you have to move on the bike more from one side to the other, and also when you are at full lean you are more outside (the bike).
"This I don't understand with the R1 (road bike that he tested at Misano earlier in the week), because the R1 is more normal, like the M1 on the wet. But the M1 in the dry you have to stay more outside.
"So with these conditions, no problem, but for the dry we need to wait tomorrow, hoping for good conditions."
Yamaha had placed World Superbike rider Michael van der Mark on standby for the Aragon weekend in case Rossi was unable to ride.
But though van der Mark looks likely to miss out on what had been set to be his MotoGP debut, he is set for a test on the Yamaha M1 at some point in the future.
"Looks like he (Rossi) is fit, he's looking good, he has no pain, so this is really positive for him," van der Mark told Autosport when asked whether he expected to ride on Saturday.
"I spoke with Yamaha, and I will be testing a bike soon, so even though I'm not riding, I will get a nice test.
"They just want to give me this opportunity, they just want to let me ride a GP bike, which is quite good."
Pedrosa, Jorge Lorenzo (Ducati Team), and Johann Zarco (Tech 3 Yamaha) finished top three in practice, with Jack Miller (Marc VDS Honda) 12th.
Another two free practice sessions follow tonight before the start of qualifying at 2210 AEST.