Formula E finalises 2017/18 calendar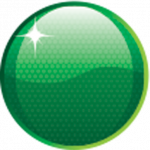 The 2017/18 Formula E calendar has been completed with news of a historic return of circuit racing to Switzerland.
The inaugural Zurich ePrix has been set down for June 10 and will become the first motor race to be held in Switzerland in over 60 years.
Circuit racing has been banned in the central European nation since shortly after the tragic 1955 Le Mans 24 Hours, but a law change in 2015 now allows for fully-electric racing.
Other events which were confirmed at the FIA World Motor Sport Council in Paris are Sao Paulo, Berlin, and New York.
Sao Paulo's inaugural race has been confirmed after being announced as provisional when the calendar's first version was released in June.
Stan Sport is the only way to watch every round of the Formula E. Click here for all the action streaming ad-free, live and on demand.
Germany's event will continue to be held in Berlin, with the following ePrix in Zurich.
The New York City double-header has been pushed back one week relative to its originally announced dates, returning to the corresponding weekend which it occupied in 2016/17.
2017/18 FIA Formula E Championship Calendar
| | | | |
| --- | --- | --- | --- |
| Round | City | Country | Date |
| 1 | Hong Kong | China | December 2 |
| 2 | Hong Kong | China | December 3 |
| 3 | Marrakesh | Morocco | January 13 |
| 4 | Santiago | Chile | February 3 |
| 5 | Mexico City | Mexico | March 3 |
| 6 | Sao Paulo | Brazil | March 17 |
| 7 | Rome | Italy | April 14 |
| 8 | Paris | France | April 28 |
| 9 | Berlin | Germany | May 19 |
| 10 | Zurich | Switzerland | June 10 |
| 11 | New York City | USA | July 14 |
| 12 | New York City | USA | July 15 |
| 13 | Montreal | Canada | July 28 |
| 14 | Montreal | Canada | July 29 |