Verstappen: Red Bull unlikely to win again in 2017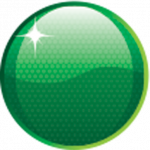 Max Verstappen believes that Red Bull Racing missed its best chance to win another race this year at Singapore.
Verstappen and Daniel Ricciardo qualified second and third respectively and were considered strong chances to win the race.
However, Verstappen's evening ended at the very first corner when he was taken out in a three-car incident with the Ferrari's of pole-sitter Sebastian Vettel and Kimi Raikkonen.
Ricciardo finished second but couldn't ever seriously challenge eventual winner Lewis Hamilton due to a gearbox issue.
Asked about Red Bull's expected form over the remaining races, Verstappen said: "(It won't be) as strong as at this track."
Pushed on the possibility of Abu Dhabi presenting another opportunity for Red Bull to win a race, to add to Ricciardo's success in a chaotic Azerbaijan Grand Prix in June, Verstappen added, "No, there are too many straights there.
"This was of course our best chance to get a good result, and that didn't happen.
"But the whole year things haven't gone my way.
"So maybe it needs to happen a couple of more times and then maybe you have a couple of years where everything goes really well for you."
Verstappen's Singapore retirement was his third opening-lap exit of the season, having been involved in early collisions in Spain and Austria too.
He said there was no point venting "unnecessary" frustration in the knowledge that a number of his retirements this season have been out of his control.
"That's the way I've been brought up," he said.
"I wasn't allowed to do this and I've never done this: especially in a situation where you can't do anything about it yourself, then it's also completely unnecessary.
"If you are fighting for the championship and in the last race you throw it away yourself, then it's a completely different situation.
"Maybe then you will throw something, to release the anger.
"But I'm not in that situation, I didn't do anything wrong myself and it's just been a year where everything goes wrong on Sunday."