Rossi to attempt comeback in Aragon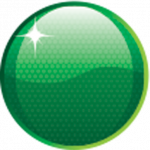 Valentino Rossi will attempt to make a shock early return from a broken leg when he travels to this weekend's Aragon Grand Prix.
Rossi broke his right leg in a motocross training crash on August 31, missing the San Marino Grand Prix a week later.
With his surgeon suggesting a recovery time of at least 30 days, Movistar Yamaha had already selected factory Superbike rider Michael van der Mark to ride in Rossi's place in Aragon, which will take place just over three weeks after the accident.
Team manager Lin Jarvis had said it was "virtually impossible" for Rossi to be fit in time for Aragon.
However, the 38-year-old Italian has since completed two road bike test days at Misano to assess his fitness, and had a subsequent medical examination on Wednesday.
"After 17 days of recovering, Rossi got his first laps in at Misano last Monday and Tuesday, before undergoing a medical examination today," a statement from the Yamaha team said.
"Following the check-up, the Italian decided to make his way to Aragon in order to try to participate in this weekend's race.
"He will have to successfully complete a mandatory physical check by the MotorLand Aragon chief medical officer to be declared fit to take part in the weekend."
Rossi says that, while the Misano tests have been positive, he will have the "real answer" on whether he can contest the Aragon GP after FP1, provided he passes the medical check.
"Fortunately, yesterday I had a good test with my YZF-R1M in Misano," he said.
"I tried also the day before, but the rain stopped me after a few laps.
"Yesterday I managed to complete 20 laps and find the answers I was looking for.
"Eventually, the test was positive and I want to say thanks to Dr Lucidi and his staff, who helped me find the best solutions to feel the least amount of pain possible in my leg when I'm riding.
"Obviously at the end of the test I was in a little bit of pain, but this morning I went to Dr Pascarella for a medical check, and it came out with a positive result.
"At the end I decided I will leave for Aragon and will try to ride my M1 (MotoGP bike) this weekend.
"If I will be declared fit to ride, I'll have the real answer after FP1, because riding the M1 will be a much bigger challenge."
Rossi, chasing his 10th title in grand prix motorcycle racing, is 42 points adrift of joint championship leaders Marc Marquez and Andrea Dovizioso, with 125 points up for grabs in the five remaining races.
Van der Mark, who scored his first podium with Yamaha's Superbike team this past weekend at Portimao, will still be in attendance at Aragon and will be making his MotoGP debut if Rossi pulls out.