No call on Loeb WRC comeback after latest test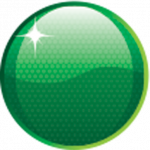 Sebastien Loeb has not yet made a decision on any potential WRC comeback after driving a World Rally Car on gravel for the first time since 2013.
Loeb undertook his second test of the Citroen C3 this year, having driven the car on tarmac in France's Moselle region in August.
The nine-time world champion cays that he has still not made a call on what would likely be a part-time return to the World Rally Championship.
Loeb had said after his test earlier in the year that he wished to run on gravel before making his mind up.
Citroen team principal Yves Matton said no decisions would be taken regarding a Loeb return until after today.
After driving on a dry gravel road with a mixture of fast and technical sections, Loeb told Autosport, "I don't know how many kilometres (I did), but a lot and the feeling was good.
"It was nice to discover this car on gravel. For me it's nearly five years I haven't driven a World Rally Car on gravel."
Loeb's final gravel WRC outing was the 2013 Rally Argentina, and his final start on any surface Monte Carlo in 2015, but his full-time program ended when he clinched his ninth title in Spain at the end of the 2012 season.
"It was a question if I would be able to drive the WRC on gravel and if I would be able to drive correctly.
"The feeling was quite good and it came quite quickly. I feel comfortable in the car.
"The feeling was quite a good surprise (that I got) in the car – but I don't have any other reference of this generation of car, so I don't know how (we are compared with) the other cars."
But Loeb admitted that there remained concern over the lack of grip from the rear of the Citroen in some sections.
"In the twisty sections I found it quite easy to drive; in the fast section it's a bit more pointy and a bit more like it is on tarmac.
"It's more difficult to feel the grip on the rear in these places, but except for this it's okay.
"We are working to find more grip now. We are looking at different solutions now, we look to find something better.
"Overall it's not bad."
Asked directly what the test meant about his future, Loeb said, "Nothing is decided. We have to go and think about today first."
Stephane Lefebvre tested the C3 on Tuesday and Kris Meeke will be behind the wheel on Thursday.
Meeke and Lefebvre will be joined in the Citroen team by Khalid Al Qassimi for the next round of the WRC, the Rally of Spain on October 5-8.