Doohan lines up for World Karting Championship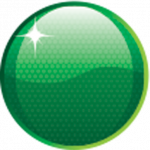 Jack Doohan will be one of three Australians competing at this weekend's 2017 CIK-FIA World Karting Championship meet in England.
The Gold Coast teenager is one of 95 entrants in the OK-Junior class, while fellow Queenslanders Jace Matthews and Flynn Jackes will compete in a field of 92 in the OK class.
Doohan arrives at the PF International Circuit in Lincolnshire in favourable form, having won the final round of the European Karting Championship in July.
The victory in Sweden was a first for an Australian in the European championship since Jon Targett in 1992.
Doohan will again go up against his main rivals from the European season, Britons Jonny Edgar and Harry Thompson.
Practice commences this afternoon (AEST), with the meet culminating in finals on Sunday.