Finke to feature in AORC for next three years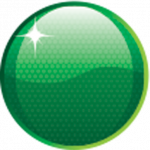 The Tatts Finke Desert Race will continue to be a round of the CAMS BFGoodrich Australian Off Road Championship until at least 2020.
As is tradition, the 2018 Finke will be held on the Queen's Birthday long weekend, on June 9-11.
"The Tatts Finke Desert Race is one of the largest off road desert races in the world and provides some of the toughest, roughest racing conditions in Australia," said CAMS General Manager of Motor Sport Events Michael Smith.
"It's fitting that this event is part of Australia's premier off road championship."
Finke Desert Race Committee President Antony Yoffa says that the Finke's inclusion on the AORC calendar is a boon for both parties.
"It works well for both of us," said Yoffa.
"The additional support we receive from CAMS in terms of the professionalism of the officials that come up for a championship round and also the addition to the national profile of the event is great."
The Finke draws more than 550 bikes and approximately 140 cars, with 2017 marking the 30th anniversary of the inclusion of cars in the event.
"If this was a bike race only, we would not have the national interest that we do," explained Yoffa.
"Cars have colour, speed, and they are all different and that's the attraction.
"The cars are all one-offs; you can't go to a shop and buy one, they are all purpose built.
"They are all so different and they attract the sponsorship; sponsors love to see their logo on a pro buggy or a trophy truck."
Daymon Stokie took out the Bikes title in this year's edition, while Shannon and Ian Rentsch won Cars.