Hamilton suggests Vettel unsighted in Singapore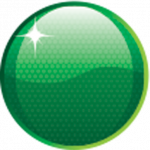 Lewis Hamilton has suggested that Sebastian Vettel may not have been able to see Max Verstappen or Kimi Raikkonen just before they crashed at the start of the Singapore Grand Prix.
Stewards decided not to take any action over the incident, which took all three drivers out of the race.
Verstappen was convinced Vettel's aggressive defence of the lead after a slow start from pole caused the shunt, while Vettel could not explain the sequence of events that led to his disastrous retirement from the race.
Hamilton emerged from fifth on the grid to win the grand prix, extending his points lead over Vettel to 28 with six races to run.
When asked for his views on the start, Mercedes driver Hamilton explained it can be difficult for the pole-sitter to know where his rivals are positioned in the immediate moments after the lights go out.
"Often – when you look at my last start at Monza – when you pull away, you can't actually see the guy who's in second place," said Hamilton, who described the crash as "an unfortunate racing incident."
"They're generally in your blind spot if they get as good a start as you, and it's difficult to know where they are.
"So your immediate thought is to cover your ground, get to the inside and cover and turn them down, so I assume that's what he (Vettel) did.
"When you do that, all of a sudden they appear in your mirror so you can understand where they are, or (if they are) in your peripheral view, but sometimes you do it and you realise you're ahead so you actually didn't need to.
"I don't (know) if Sebastian felt that way or not. I was only focused on trying to get away faster than Daniel (Ricciardo).
"I saw Kimi, so I was just keeping an eye on what's happening on my left side and if some drama was going to happen I was just going to have to go straight at Turn 1 and not get collected, which I was conscious of."
Ricciardo's Red Bull also dodged the chaos to chase Hamilton home.
Ricciardo reckoned a "pretty average start" allowed him to better judge the events unfolding in front of him in difficult conditions.
"It gave me some time to basically see what was going to happen," Ricciardo said.
"I was just trying to play it cautious and look ahead and fortunately that was the right thing to do.
"The spray was really bad, so that meant it was a pretty chaotic first few corners."