Truex Jr. blows them away at Chicagoland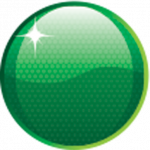 Martin Truex Jr. has continued his hot form of the regular NASCAR season through to the first race of the Playoffs with a dominant victory at Chicagoland.
Truex came back from a pit road speeding penalty and a loose wheel to drive his way back to the front and through to the lead and comfortable race win; the fifth of the season and second-straight at the track and 12th of his career.
Truex extended his points lead, but most importantly automatically advances to the next stage of the Playoffs.
"Do you know what time it is," said Truex.
"This is unbelievable. This is what it's all about."
Chase Elliott is winless on the season, but a second -place finish and stage victory has him in a strong position to go deep into the Playoffs. Playoff-eligible drivers swept the top six spots, including Kevin Harvick, Denny Hamlin and Kyle Larson.
As good a day it was for Truex, the same can't be said for the Busch brothers who both finished down the order and can't afford another poor race if they are to fight for the title.
The race only had four caution periods and a loose wheel and pit road penalty, plus poor car balance saw Kyle Busch fall quickly off the pace. A loose wheel and pitlane penalty also inflicted Kurt Bush.
Other Playoffs contenders who had a poor day included Ricky Stenhouse Jr., who scraped the wall and had a pair of pit-road penalties; Jamie McMurray rallied back to finish 10th after a spin; Austin Dillon was also included on the list of drivers serving penalties for speeding on pit road.
Next weekend the series heads to New Hampshire with the end of the first leg of the Playoffs the following weekend at Dover International Speedway.
VIDEO: Race wrap

VIDEO: Truex Jr. speaks after the race

RESULTS: Tales of the Turtles 400 – Chicagoland Speedway
| | | | | | |
| --- | --- | --- | --- | --- | --- |
| Cla | # | Driver | Make | Laps | Laps Led |
| 1 | 78 |  Martin Truex Jr. | Toyota | 267 | 77 |
| 2 | 24 |  Chase Elliott | Chevrolet | 267 | 42 |
| 3 | 4 |  Kevin Harvick | Ford | 267 | 59 |
| 4 | 11 |  Denny Hamlin | Toyota | 267 | 1 |
| 5 | 42 |  Kyle Larson | Chevrolet | 267 | |
| 6 | 2 |  Brad Keselowski | Ford | 267 | 1 |
| 7 | 22 |  Joey Logano | Ford | 267 | |
| 8 | 48 |  Jimmie Johnson | Chevrolet | 267 | |
| 9 | 20 |  Matt Kenseth | Toyota | 267 | |
| 10 | 1 |  Jamie McMurray | Chevrolet | 267 | |
| 11 | 21 |  Ryan Blaney | Ford | 267 | |
| 12 | 19 |  Daniel Suarez | Toyota | 267 | |
| 13 | 14 |  Clint Bowyer | Ford | 266 | |
| 14 | 27 |  Paul Menard | Chevrolet | 266 | |
| 15 | 18 |  Kyle Busch | Toyota | 266 | 85 |
| 16 | 3 |  Austin Dillon | Chevrolet | 266 | |
| 17 | 88 |  Dale Earnhardt Jr. | Chevrolet | 266 | |
| 18 | 10 |  Danica Patrick | Ford | 265 | |
| 19 | 41 |  Kurt Busch | Ford | 265 | |
| 20 | 34 |  Landon Cassill | Ford | 265 | 2 |
| 21 | 5 |  Kasey Kahne | Chevrolet | 264 | |
| 22 | 6 |  Trevor Bayne | Ford | 264 | |
| 23 | 31 |  Ryan Newman | Chevrolet | 264 | |
| 24 | 43 |  Aric Almirola | Ford | 264 | |
| 25 | 17 |  Ricky Stenhouse Jr. | Ford | 263 | |
| 26 | 47 |  A.J. Allmendinger | Chevrolet | 263 | |
| 27 | 37 |  Chris Buescher | Chevrolet | 263 | |
| 28 | 13 |  Ty Dillon | Chevrolet | 262 | |
| 29 | 38 |  David Ragan | Ford | 262 | |
| 30 | 95 |  Michael McDowell | Chevrolet | 262 | |
| 31 | 32 |  Matt DiBenedetto | Ford | 261 | |
| 32 | 15 |  Reed Sorenson | Toyota | 259 | |
| 33 | 77 |  Erik Jones | Toyota | 259 | |
| 34 | 33 |  Jeffrey Earnhardt | Chevrolet | 258 | |
| 35 | 72 |  Cole Whitt | Chevrolet | 257 | |
| 36 | 23 |  Corey Lajoie | Toyota | 256 | |
| 37 | 83 |  Brett Moffitt | Toyota | 255 | |
| 38 | 55 |  Gray Gaulding | Toyota | 254 | |
| 39 | 66 |  Timmy Hill | Chevrolet | 254 | |
| 40 | 51 |  Ray Black Jr. | Chevrolet | 251 | |
STANDINGS
| | | | | | | | | |
| --- | --- | --- | --- | --- | --- | --- | --- | --- |
| Pos | Driver | Pts | Behind | Wins | Starts | Top 5's | Top 10's | Poles |
| 1 | Martin Truex Jr. | 2,102 | Leader | 5 | 27 | 11 | 18 | 1 |
| 2 | Kyle Larson | 2,075 | -27 | 4 | 27 | 12 | 16 | 3 |
| 3 | Kevin Harvick | 2,067 | -35 | 1 | 27 | 9 | 17 | 4 |
| 4 | Brad Keselowski | 2,061 | -41 | 2 | 27 | 11 | 15 | 2 |
| 5 | Kyle Busch | 2,061 | -41 | 2 | 27 | 10 | 16 | 7 |
| 6 | Chase Elliott | 2,059 | -43 | 0 | 27 | 7 | 15 | 1 |
| 7 | Denny Hamlin | 2,058 | -44 | 2 | 27 | 12 | 16 | 0 |
| 8 | Jimmie Johnson | 2,046 | -56 | 3 | 27 | 3 | 9 | 0 |
| 9 | Matt Kenseth | 2,039 | -63 | 0 | 27 | 7 | 13 | 2 |
| 10 | Ryan Blaney | 2,034 | -68 | 1 | 27 | 3 | 9 | 1 |
| 11 | Jamie McMurray | 2,031 | -71 | 0 | 27 | 2 | 14 | 0 |
| 12 | Austin Dillon | 2,026 | -76 | 1 | 27 | 3 | 4 | 0 |
| 13 | Kurt Busch | 2,026 | -76 | 1 | 27 | 5 | 13 | 0 |
| 14 | Ricky Stenhouse Jr. | 2,022 | -80 | 2 | 27 | 4 | 7 | 1 |
| 15 | Kasey Kahne | 2,021 | -81 | 1 | 27 | 3 | 4 | 0 |
| 16 | Ryan Newman | 2,019 | -83 | 1 | 27 | 6 | 11 | 0 |
| 17 | Joey Logano | 692 | -1,410 | 1 | 27 | 9 | 13 | 1 |
| 18 | Clint Bowyer | 688 | -1,414 | 0 | 27 | 5 | 10 | 0 |
| 19 | Erik Jones | 654 | -1,448 | 0 | 27 | 4 | 11 | 1 |
| 20 | Daniel Suarez | 595 | -1,507 | 0 | 27 | 1 | 9 | 0 |
| 21 | Trevor Bayne | 499 | -1,603 | 0 | 27 | 1 | 4 | 0 |
| 22 | Dale Earnhardt Jr. | 479 | -1,623 | 0 | 27 | 1 | 4 | 1 |
| 23 | Paul Menard | 461 | -1,641 | 0 | 27 | 2 | 3 | 0 |
| 24 | Ty Dillon | 434 | -1,668 | 0 | 27 | 0 | 0 | 0 |
| 25 | Chris Buescher | 422 | -1,680 | 0 | 27 | 0 | 3 | 0 |
| 26 | Michael McDowell | 417 | -1,685 | 0 | 27 | 1 | 1 | 0 |
| 27 | AJ Allmendinger | 406 | -1,696 | 0 | 27 | 1 | 5 | 0 |
| 28 | Danica Patrick | 396 | -1,706 | 0 | 27 | 0 | 1 | 0 |
| 29 | David Ragan | 325 | -1,777 | 0 | 27 | 0 | 2 | 0 |
| 30 | Aric Almirola | 318 | -1,784 | 0 | 20 | 2 | 3 | 0 |
| 31 | Matt DiBenedetto | 280 | -1,822 | 0 | 27 | 0 | 2 | 0 |
| 32 | Landon Cassill | 275 | -1,827 | 0 | 27 | 0 | 0 | 0 |
| 33 | Cole Whitt | 259 | -1,843 | 0 | 27 | 0 | 0 | 0 |
| 34 | Corey LaJoie | 179 | -1,923 | 0 | 24 | 0 | 0 | 0 |
| 35 | Gray Gaulding | 114 | -1,988 | 0 | 21 | 0 | 0 | 0 |
| 36 | Reed Sorenson | 104 | -1,998 | 0 | 21 | 0 | 0 | 0 |
| 37 | Jeffrey Earnhardt | 103 | -1,999 | 0 | 25 | 0 | 0 | 0 |
| 38 | Derrike Cope | 36 | -2,066 | 0 | 13 | 0 | 0 | 0 |
| 39 | Michael Waltrip | 29 | -2,073 | 0 | 1 | 0 | 1 | 0 |
| 40 | Billy Johnson | 15 | -2,087 | 0 | 1 | 0 | 0 | 0 |
| 41 | Boris Said | 15 | -2,087 | 0 | 2 | 0 | 0 | 0 |
| 42 | Gary Klutt | 6 | -2,096 | 0 | 1 | 0 | 0 | 0 |
| 43 | Alon Day | 5 | -2,097 | 0 | 1 | 0 | 0 | 0 |
| 44 | Stephen Leicht | 5 | -2,097 | 0 | 1 | 0 | 0 | 0 |
| 45 | Cody Ware | 5 | -2,097 | 0 | 4 | 0 | 0 | 0 |
| 46 | Kevin O'Connell | 4 | -2,098 | 0 | 1 | 0 | 0 | 0 |
| 47 | Tommy Regan | 3 | -2,099 | 0 | 1 | 0 | 0 | 0 |
| 48 | D.J. Kennington | 2 | -2,100 | 0 | 2 | 0 | 0 | 0 |
| 49 | Brendan Gaughan | 0 | -2,102 | 0 | 3 | 0 | 1 | 0 |
| 50 | Darrell Wallace Jr. | 0 | -2,102 | 0 | 4 | 0 | 0 | 0 |
| 51 | Timmy Hill | 0 | -2,102 | 0 | 13 | 0 | 0 | 0 |
| 52 | Elliott Sadler | 0 | -2,102 | 0 | 3 | 0 | 0 | 0 |
| 53 | Ross Chastain | 0 | -2,102 | 0 | 1 | 0 | 0 | 0 |
| 54 | Joey Gase | 0 | -2,102 | 0 | 5 | 0 | 0 | 0 |
| 55 | Regan Smith | 0 | -2,102 | 0 | 2 | 0 | 0 | 0 |
| 56 | JJ Yeley | 0 | -2,102 | 0 | 4 | 0 | 0 | 0 |
| 57 | Ryan Sieg | 0 | -2,102 | 0 | 5 | 0 | 0 | 0 |
| 58 | Carl Long | 0 | -2,102 | 0 | 2 | 0 | 0 | 0 |
| 59 | B.J. McLeod | 0 | -2,102 | 0 | 5 | 0 | 0 | 0 |
| 60 | Brett Moffitt | 0 | -2,102 | 0 | 3 | 0 | 0 | 0 |
| 61 | Josh Bilicki | 0 | -2,102 | 0 | 2 | 0 | 0 | 0 |
| 62 | Ray Black II | 0 | -2,102 | 0 | 1 | 0 | 0 | 0 |