Sykes could return 'soon' after finger surgery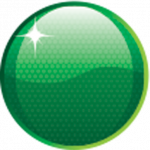 Kawasaki World Superbike rider Tom Sykes could return to racing 'soon' following surgery on the fingers he broke in a frightening highside at the Portugal round.
Sykes was flung off his factory Kawasaki on the approach to Turn 9 in spectacular fashion, sliding down the hill alongside the bike, which erupted in flames and burnt his left arm.
The 32-year-old Brit was ruled out for the rest of the weekend as a result of sustaining a displaced fracture of his left little finger in the crash, which occurred during Saturday morning's Free Practice 3 session.
CLICK HERE for more on the crash.
He was subsequently found to also have a fissure (crack not extending through the whole bone) of the fourth finger and wrist on the same hand.
Sykes had surgery on the finger on the following day in Barcelona, performed by Dr Font Segura and Dr Enric Domínguez.
Dr Font indicated that Sykes could return to racing in the near future.
"We undertook surgery which consisted of the osteosynthesis on the fifth finger of the left hand, where a plate was placed," explained Dr Font.
"Tom will stay in for 24 hours for post-surgery observation and medical treatment; and during the next week a new check-up will be performed.
"Also with a scan we have confirmed that Tom had a fissure in the fourth finger of the left hand and in the left wrist.
"The recovery period depends on the rider and in the best case scenario he can return to competition soon."
Sykes' own assessment suggests that he could return for the next round at France's Magny-Cours on September 29-October 1.
"I have had an operation and the doctor seems to be happy with how it went," he said.
"Obviously it was a nasty break and basically snapped the little finger clean in half, so it was more than a dislocation and he found a couple of other things in the hand as well; – a crack in the finger next to it and a crack on the radius on the wrist.
"I have had that injury before and raced with it four days later in Australia (in 2013, his championship winning season), so I have been able to race with a broken wrist before.
"We will see what happens from now on, and see how the fingers get on in the next few days."