Newgarden wins 2017 IndyCar Series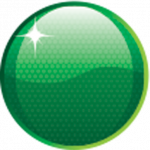 Josef Newgarden has won the 2017 Verizon IndyCar Series after finishing second in the season finale at Sonoma.
Newgarden led much of the race but his Team Penske team-mate Simon Pagenaud ultimately took victory after a four-stop strategy put the Frenchman in front on Lap 65 of 85.
Newgarden (#2 Team Penske Chevrolet) had tried hard to pass Pagenaud (#1 Team Penske Chevrolet) in the final stint despite not needing to, but the 2016 champion held on to the lead.
The 26-year-old's title comes in his first year with Team Penske, giving 'The Captain' his 15th IndyCar crown.
Penske's four drivers entered the race all in the championship hunt along with Chip Ganassi driver Scott Dixon.
Stan Sport is the only way to watch every round of the INDYCAR SERIES. Click here for all the action streaming ad-free, live and on demand.
While Newgarden's second place was more than enough to secure the championship, Pagenaud's win moved him from fourth to second in the standings.
Dixon (#9 Chip Ganassi Honda) slipped from second to third after finishing the race in fourth place.
He still prevented Penske from taking a clean sweep of the top four championship positions, with Helio Castroneves (#3 Team Penske Chevrolet) and Will Power (#12 Team Penske Chevrolet) rounding out the top five in the points.
The race was a largely processional affair, the first Sonoma IndyCar event run without a single caution since 1970. The only real change of lead came via Pagenaud's unconventional pit strategy.
The championship five remained in the top five from start to finish, with Power taking the final podium spot and Castroneves fifth behind Dixon.
Away from the title battle, Graham Rahal (#15 Rahal Letterman Lanigan Honda) made up three places to finish the race in sixth.
Marco Andretti (#27 Andretti Autosport Honda) was one position further back in his 200th IndyCar race.
Dixon's best hope of assistance from his Ganassi team-mates ended on the opening lap when Tony Kanaan (#10 Chip Ganassi Honda), in what is set to be his final race with the team, suffered a puncture.
Takuma Sato (#26 Andretti Autosport Honda) was another victim of a blown tyre. After being the only non-championship contending driver to start in the top six, he dropped out of contention early on with a puncture on Lap 7, before retiring with engine trouble 18 laps from the end.
Sato's team-mate and preceding Indianapolis 500 winner Alexander Rossi (#98 Andretti Autosport Honda), who began the race as a massive outsider in the championship fight, also suffered from engine issues. His race ended on Lap 25.
Zachary Claman De Melo (#13 Rahal Letterman Lanigan Honda) was the highest placed rookie in his very first IndyCar race. He finished in 17th, ahead of fellow rookies Jack Harvey (#7 Schmidt Peterson Honda) and Ed Jones (#19 Dale Coyne Honda).
VIDEO: Race day highlights
Results: Grand Prix of Sonoma
| | | | | | | | | |
| --- | --- | --- | --- | --- | --- | --- | --- | --- |
| Pos | Driver | Grid | C/A/E/T | Laps | Race time, gap | Laps led | Status | Pit stops |
| 1 | Simon Pagenaud | 3 | D/C/C/F | 85 | 1:55:52.6840 | 41 | Running | 4 |
| 2 | Josef Newgarden | 1 | D/C/C/F | 85 | +1.0986 | 41 | Running | 3 |
| 3 | Will Power | 2 | D/C/C/F | 85 | +1.6139 | – | Running | 3 |
| 4 | Scott Dixon | 6 | D/H/H/F | 85 | +12.0870 | – | Running | 3 |
| 5 | Helio Castroneves | 4 | D/C/C/F | 85 | +22.5022 | – | Running | 3 |
| 6 | Graham Rahal | 9 | D/H/H/F | 85 | +23.5289 | – | Running | 3 |
| 7 | Marco Andretti | 11 | D/H/H/F | 85 | +23.9788 | – | Running | 3 |
| 8 | Ryan Hunter-Reay | 7 | D/H/H/F | 85 | +24.5140 | – | Running | 3 |
| 9 | Sebastien Bourdais | 10 | D/H/H/F | 85 | +49.9911 | – | Running | 3 |
| 10 | Conor Daly | 13 | D/C/C/F | 85 | +55.6650 | 3 | Running | 3 |
| 11 | Charlie Kimball | 15 | D/H/H/F | 85 | +1:21.0203 | – | Running | 4 |
| 12 | Max Chilton | 14 | D/H/H/F | 85 | +1:24.5038 | – | Running | 3 |
| 13 | Spencer Pigot | 17 | D/C/C/F | 84 | +1 lap | – | Running | 4 |
| 14 | JR Hildebrand | 20 | D/C/C/F | 84 | +1 lap | – | Running | 4 |
| 15 | Carlos Muñoz | 22 | D/C/C/F | 84 | +1 lap | – | Running | 3 |
| 16 | Tony Kanaan | 12 | D/H/H/F | 84 | +1 lap | – | Running | 5 |
| 17 | Zachary Claman De Melo (R) | 21 | D/H/H/F | 84 | +1 lap | – | Running | 4 |
| 18 | Jack Harvey (R) | 19 | D/H/H/F | 84 | +1 lap | – | Running | 4 |
| 19 | Ed Jones (R) | 18 | D/H/H/F | 69 | +16 laps | – | Off Course | 4 |
| 20 | Takuma Sato | 5 | D/H/H/F | 62 | +23 laps | – | Off Course | 3 |
| 21 | Alexander Rossi | 8 | D/H/H/F | 60 | +25 laps | – | Running | 4 |
| 22 | James Hinchcliffe | 16 | D/H/H/F | 52 | +33 laps | – | Electrical | 3 |
(C)hassis: D=Dallara | (A)erokit: C=Chevy, H=Honda | (E)ngine: C=Chevy, H=Honda | (T)yre: F=Firestone
Championship points
| | | |
| --- | --- | --- |
| Pos | Driver | Pts |
| 1 | Josef Newgarden | 642 |
| 2 | Simon Pagenaud | 629 |
| 3 | Scott Dixon | 621 |
| 4 | Helio Castroneves | 598 |
| 5 | Will Power | 562 |
| 6 | Graham Rahal | 522 |
| 7 | Alexander Rossi | 494 |
| 8 | Takuma Sato | 441 |
| 9 | Ryan Hunter-Reay | 421 |
| 10 | Tony Kanaan | 403 |
| 11 | Max Chilton | 396 |
| 12 | Marco Andretti | 388 |
| 13 | James Hinchcliffe | 376 |
| 14 | Ed Jones | 354 |
| 15 | JR Hildebrand | 347 |
| 16 | Carlos Munoz | 328 |
| 17 | Charlie Kimball | 327 |
| 18 | Conor Daly | 305 |
| 19 | Mikhail Aleshin | 237 |
| 20 | Spencer Pigot | 218 |
| 21 | Sebastien Bourdais | 214 |
| 22 | Ed Carpenter | 169 |
| 23 | Gabby Chaves | 98 |
| 24 | Juan Pablo Montoya | 93 |
| 25 | Esteban Gutierrez | 91 |
| 26 | Sebastian Saavedra | 80 |
| 27 | Oriol Servia | 61 |
| 28 | Jack Harvey | 57 |
| 29 | Fernando Alonso | 47 |
| 30 | Pippa Mann | 32 |
| 31 | Zachary Claman De Melo | 26 |
| 32 | Jay Howard | 24 |
| 33 | Zach Veach | 23 |
| 34 | Sage Karam | 23 |
| 35 | James Davison | 21 |
| 36 | Tristan Vautier | 15 |
| 37 | Buddy Lazier | 14 |