Newgarden pips Power to Sonoma IndyCar pole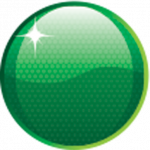 Verizon IndyCar Series leader Josef Newgarden has earned pole position for the final race of the season at Sonoma.
Newgarden beat Team Penske team-mate Will Power by 0.035s to give himself the best possible chance of protecting his slim series lead.
His nearest rival, Scott Dixon, will start the 85-lap race from sixth.
Newgarden (#2 Team Penske Chevrolet) made a statement when he broke the old track record by nearly half a second in the first round of qualifying alone, before repeating the feat in the second and third rounds.
The pole is just his first for Penske and second in his IndyCar career.
Stan Sport is the only way to watch every round of the INDYCAR SERIES. Click here for all the action streaming ad-free, live and on demand.
The 26-year-old will be well-protected on the starting grid with not only Power (#12 Team Penske Chevrolet) alongside but also his other team-mates on the second row.
Simon Pagenaud (#1 Team Penske Chevrolet) was fastest in the second round of qualifying before taking third in the Fast 6, with Helio Castroneves (#3 Team Penske Chevrolet) on Row 2 fourth.
All four Penske drivers are, however, still in contention for the title, setting up the possibility of a thrilling intra-team battle.
Takuma Sato (#26 Andretti Autosport Honda) was the first of the Hondas in fifth, and will start with Dixon (#9 Chip Ganassi Honda) alongside.
The Andretti Hondas of Ryan Hunter-Reay (#28) and last start winner Alexander Rossi (#98) share Row 4, with Graham Rahal (#15 Rahal Letterman Lanigan Honda) and Sebastien Bourdais (#18 Dale Coyne Honda) rounding out the top 10.
The title will be decided tomorrow morning from 0840 AEST.
Qualifying: Grand Prix of Sonoma
| | | | | |
| --- | --- | --- | --- | --- |
| Pos | Driver | C/A/E/T | Time | Session |
| 1 | Josef Newgarden | D/C/C/F | 1:15.5205 | Fast Six |
| 2 | Will Power | D/C/C/F | 1:15.5556 | Fast Six |
| 3 | Simon Pagenaud | D/C/C/F | 1:15.6356 | Fast Six |
| 4 | Helio Castroneves | D/C/C/F | 1:15.8032 | Fast Six |
| 5 | Takuma Sato | D/H/H/F | 1:16.2208 | Fast Six |
| 6 | Scott Dixon | D/H/H/F | 1:16.3978 | Fast Six |
| 7 | Ryan Hunter-Reay | D/H/H/F | 1:16.1815 | Round 2 / Top 12 |
| 8 | Alexander Rossi | D/H/H/F | 1:16.1934 | Round 2 / Top 12 |
| 9 | Graham Rahal | D/H/H/F | 1:16.1968 | Round 2 / Top 12 |
| 10 | Sebastien Bourdais | D/H/H/F | 1:16.5811 | Round 2 / Top 12 |
| 11 | Marco Andretti | D/H/H/F | 1:16.8221 | Round 2 / Top 12 |
| 12 | Tony Kanaan | D/H/H/F | 1:16.9718 | Round 2 / Top 12 |
| 13 | Conor Daly | D/C/C/F | 1:17.1016 | Round 1 / Group 1 |
| 14 | Max Chilton | D/H/H/F | 1:16.7581 | Round 1 / Group 2 |
| 15 | Charlie Kimball | D/H/H/F | 1:17.1417 | Round 1 / Group 1 |
| 16 | James Hinchcliffe | D/H/H/F | 1:16.9539 | Round 1 / Group 2 |
| 17 | Spencer Pigot | D/C/C/F | 1:17.2662 | Round 1 / Group 1 |
| 18 | Ed Jones (R) | D/H/H/F | 1:17.0231 | Round 1 / Group 2 |
| 19 | Jack Harvey (R) | D/H/H/F | 1:17.2722 | Round 1 / Group 1 |
| 20 | JR Hildebrand | D/C/C/F | 1:17.1602 | Round 1 / Group 2 |
| 21 | Zachary Claman De Melo (R) | D/H/H/F | 1:17.2814 | Round 1 / Group 1 |
| 22 | Carlos Muñoz | D/C/C/F | 1:17.2507 | Round 1 / Group 2 |
(C)hassis: D=Dallara | (A)erokit: C=Chevy, H=Honda | (E)ngine: C=Chevy, H=Honda | (T)yre: F=Firestone
Championship points: After Qualifying
| | | |
| --- | --- | --- |
| Pos | Driver | Pts |
| 1 | Josef Newgarden | 561 |
| 2 | Scott Dixon | 557 |
| 3 | Helio Castroneves | 538 |
| 4 | Simon Pagenaud | 526 |
| 5 | Will Power | 492 |
| 6 | Alexander Rossi | 476 |
| 7 | Graham Rahal | 466 |
| 8 | Takuma Sato | 421 |
| 9 | Tony Kanaan | 375 |
| 10 | Ryan Hunter-Reay | 373 |
| 11 | James Hinchcliffe | 360 |
| 12 | Max Chilton | 360 |
| 13 | Marco Andretti | 336 |
| 14 | Ed Jones | 332 |
| 15 | JR Hildebrand | 315 |
| 16 | Carlos Muñoz | 298 |
| 17 | Charlie Kimball | 289 |
| 18 | Conor Daly | 264 |
| 19 | Mikhail Aleshin | 237 |
| 20 | Spencer Pigot | 184 |
| 21 | Sebastien Bourdais | 170 |
| 22 | Ed Carpenter | 169 |
| 23 | Gabby Chaves | 98 |
| 24 | Juan Pablo Montoya | 93 |
| 25 | Esteban Gutierrez | 91 |
| 26 | Sebastian Saavedra | 80 |
| 27 | Oriol Servia | 61 |
| 28 | Fernando Alonso | 47 |
| 29 | Jack Harvey | 33 |
| 30 | Pippa Mann | 32 |
| 31 | Jay Howard | 24 |
| 32 | Zach Veach | 23 |
| 33 | Sage Karam | 23 |
| 34 | James Davison | 21 |
| 35 | Tristan Vautier | 15 |
| 36 | Buddy Lazier | 14 |