Davison wins first Carrera Cup endurance race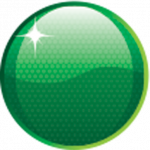 Alex Davison has taken out the first race of Carrera Cup's Endurance Cup as a third-place finish for Nick McBride was enough to score the overall weekend victory at Sandown.
Starting second on the grid, Davison got a great jump to head McBride and Andre Heimgartner into the opening bends.
Congestion in the mid-pack saw Michael Almond suffer radiator damage and his race ended in the pits.
Pressure from Heimgartner saw him pass McBride on the fourth lap, as behind Jaxon Evans made his way through the pack.
Davison was able to control things out front, while the next three all finished together at the chequered flag.
Davison's victory in the final race saw him finish second overall for the weekend with Heimgartner in third. McBride the winner off the back of his victories in the opening two races and third place in the final hit out.
The battle was intense in the Tag Heuer Carrera Challenge with Tim Miles assuming the lead before he went off the track at Turn 1.
Then Stephen Grove took the lead, but he was in behind his son Brenton who was battling ill-handling after damaging his front splitter. Shahin was able to pass Grove, but soon after spun.
Stephen Grove took the race win and the overall victory in the semi-professional category from Miles.
The Carrera Cup next goes racing at Mount Panorama, including the second round of the Endurance Cup.
VIDEO: McBride and Grove speak after the final race

RESULTS: Carrera Cup – Race 3 : Sandown Raceway
| | | | | |
| --- | --- | --- | --- | --- |
| Pos | No. | Driver | Sponsor | Class |
| 1 | 888 | Alex Davison | President Limo Australia | P |
| 2 | 777 | Andre Heimgartner | Bob Jane T-Marts/Money Now | P |
| 3 | 77 | Nick McBride | Sonic/Bob Jane T-Marts | P |
| 4 | 7 | Jaxon Evans | Hungry Jacks | P |
| 5 | 88 | Dylan O'Keeffe | APB Group/President Limo Australia | P |
| 6 | 38 | David Wall | PAYCE/Wilson Security | P |
| 7 | 5 | Cameron McConville | Repair Management Australia | P |
| 8 | 136 | James Abela | Horsley Park Gun Shop | P |
| 9 | 4 | Stephen Grove | Grove Group | C |
| 10 | 23 | Brenton Grove | Porsche Centre Melbourne | P |
| 11 | 70 | Tim Miles | Miles Advisory Partners | C |
| 12 | 33 | Simon Ellingham | Peak Marketing | P |
| 13 | 9 | Marc Cini | Hallmarc | C |
| 14 | 79 | Jordan Love | Sonic Motor Racing/Quintis | P |
| 15 | 13 | Sam Shahin | HTFU | C |
| 16 | 22 | Dean Cook | Zonzo Racing | C |
| 17 | 131 | Graham Williams | WRA | C |
| DNF | 34 | John Morriss | Motorsport Leasing/Race Ramps | C |
| DNF | 26 | Michael Almond | Copyworld | P |
STANDINGS
| | | |
| --- | --- | --- |
| Position | Driver | Points |
| 1 | David Wall | 863 |
| 2 | Andre Heimgartner | 795 |
| 3 | Alex Davison | 777 |
| 4 | Nick McBride | 710 |
| 5 | Dylan O'Keeffe | 655 |
| 6 | Jaxon Evans | 631.5 |
| 7 | Cameron McConville | 601 |
| 8 | James Abela | 424 |
| 9 | Stephen Grove | 375 |
| 10 | Michael Almond | 317 |
| 11 | Simon Ellingham | 265 |
| 12 | Marc Cini | 233.5 |
| 13 | Lars Kern | 200.5 |
| 14 | Sam Shahin | 195.5 |
| 15 | Graham Williams | 155.5 |
| 16 | Tim Miles | 155 |
| 17 | Dean Cook | 122 |
| 18 | Dean Grant | 120 |
| 19 | Brenton Grove | 91 |
| 20 | Rob Woods | 78 |
| 21 | Shane Smollen | 49 |
| 22 | Jordan Love | 44 |
| 23 | Matt Palmer | 40 |
TAG Heuer Carrera Challenge Standings
| | | |
| --- | --- | --- |
| Position | Driver | Points |
| 1 | Stephen Grove | 973 |
| 2 | Marc Cini | 656.5 |
| 3 | Tim Miles | 454 |
| 4 | Sam Shahin | 453 |
| 5 | Graham Williams | 422.5 |
| 6 | Dean Cook | 412 |
| 7 | Dean Grant | 153 |
| 8 | Matt Palmer | 144 |
| 9 | Shane Smollen | 136 |
| 10 | Rob Woods | 129 |