Caruso/Fiore top Sandown 500 warm-up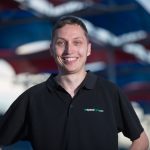 The Calsonic Nissan of Michael Caruso and Dean Fiore topped the times in the final warm-up ahead of the Wilson Security Sandown 500.
The 20-minute session provided teams an opportunity to complete final preparations, including driver changes, before this afternoon's Pirtek Enduro Cup opener.
Caruso posted a 1:08.860s to top the session with the #23 Altima 0.09s faster than the Red Bull Holden of Shane van Gisbergen and Matt Campbell.
"(It all felt) reasonably okay, obviously we made some changes overnight," said Caruso.
THE FINAL RACE OF THE 2023 REPCO SUPERCARS CHAMPIONSHIP ON ONE OF THE WORLD'S BEST STREET CIRCUITS. GO ALL IN AT THE VAILO ADELAIDE 500, CLICK HERE TO BUY TICKETS
"If it was qualifying and that was what we needed to do today, but look 500 kilometres is a long way to go.
"It is good to feel that the car is there and you know, obviously it is going to come down to a lot more than having a fast car for one lap."
The #88 Triple Eight Holden was third fastest with Jamie Whincup setting the time in the car he is sharing with Paul Dumbrell.
The top six was completed by the #7 Todd Kelly/Jack Le Brocq (Nissan), James Courtney/Jack Perkins (Mobil 1 HSV Racing) and the Mark Winterbottom/Steve Owen Prodrive Ford.
The session was not without incident with Prodrive's Cameron Waters and Shell V-Power Racing's Fabian Coulthard involved in a feisty dice.
Pole sitters Waters and Richie Stanaway ended the hit out in seventh, while Coulthard and co-driver Tony D'Alberto was tenth behind DJR Team Penske team-mates Scott McLaughlin and Alex Premat.
Stewards will also investigate an unsafe release in the pitlane that saw Karl Reindler (#18 Preston Erection) and Macauley Jones (#8 Brad Jones Racing ) collide while trying to rejoin the fast lane.
"We were out there scrubbing some tyres, came in for a new set of tyres, left our pit box and he just basically got released into me, into the side for a bit of a traffic jam in pit lane," said Reindler.
"I suppose it could happen to anyone, it is not the type of thing you want to happen in the race so it is something I guess we will keep an eye out on.
"There was nothing I could do, I couldn't roll out of it any sooner which you would do, if you could. I am not sure if it was Nick or Macca in the car, but ah yeah a bit of awkwardness in pit lane."
The Sandown 500 is scheduled to start 1315.
Results: Virgin Australia Supercars Championship Wilson Security Sandown 500 Warm-Up
| | | | | | |
| --- | --- | --- | --- | --- | --- |
| 1 | Nissan Motorsport | M.Caruso/D.Fiore | Nissan Altima | 1:08.860 | |
| 2 | Red Bull Holden Racing Aust | S.Van Gisbergen/M.Campbell | Holden Commodore VF | 1:08.942 | 00.082 |
| 3 | Red Bull Holden Racing Aust | J.Whincup/P.Dumbrell | Holden Commodore VF | 1:08.951 | 00.091 |
| 4 | carsales Racing | T.Kelly/J.Le Brocq | Nissan Altima | 1:08.974 | 00.115 |
| 5 | Mobil 1 HSV Racing | J.Courtney/J.Perkins | Holden Commodore VF | 1:08.987 | 00.127 |
| 6 | The Bottle-O Racing Team | M.Winterbottom/D.Canto | Ford Falcon FG/X | 1:09.061 | 00.201 |
| 7 | Monster Energy Racing | C.Waters/R.Stanaway | Ford Falcon FG/X | 1:09.119 | 00.259 |
| 8 | Wilson Security Racing GRM | G.Tander/J.Golding | Holden Commodore VF | 1:09.164 | 00.304 |
| 9 | Shell V-Power Racing Team | S.McLaughlin/A.Premat | Ford Falcon FG/X | 1:09.180 | 00.320 |
| 10 | Shell V-Power Racing Team | F.Coulthard/T.D'Alberto | Ford Falcon FG/X | 1:09.231 | 00.371 |
| 11 | TEKNO Woodstock Racing | W.Davison/J.Webb | Holden Commodore VF | 1:09.268 | 00.408 |
| 12 | Preston Hire Racing | L.Holdsworth/K.Reindler | Holden Commodore VF | 1:09.292 | 00.432 |
| 13 | Mobil 1 HSV Racing | S.Pye/W.Luff | Holden Commodore VF | 1:09.317 | 00.458 |
| 14 | Wilson Security Racing GRM | J.Moffat/R.Muscat | Holden Commodore VF | 1:09.333 | 00.473 |
| 15 | Freightliner Racing | T.Slade/A.Walsh | Holden Commodore VF | 1:09.357 | 00.498 |
| 16 | Supercheap Auto Racing | C.Mostert/S.Owen | Ford Falcon FG/X | 1:09.385 | 00.526 |
| 17 | Erebus Penrite Racing | D.Reynolds/L.Youlden | Holden Commodore VF | 1:09.414 | 00.554 |
| 18 | Erebus GB Galvanizing Racing | D.Wood/C.Pither | Holden Commodore VF | 1:09.510 | 00.651 |
| 19 | Mongrel Boots Racing | N.Percat/M.Jones | Holden Commodore VF | 1:09.549 | 00.689 |
| 20 | Sengled Racing | R.Kelly/D.Wall | Nissan Altima | 1:09.580 | 00.721 |
| 21 | Plus Fitness Racing | A.Russell/T.Douglas | Holden Commodore VF | 1:09.649 | 00.789 |
| 22 | TeamVortex | C.Lowndes/S.Richards | Holden Commodore VF | 1:09.757 | 00.898 |
| 23 | MEGA Racing | J.Bright/G.Jacobson | Ford Falcon FG/X | 1:09.793 | 00.934 |
| 24 | Repair Management Aust Racing | A.Rullo/A.Davison | Holden Commodore VF | 1:09.995 | 01.135 |
| 25 | Team Harvey Norman | S.De Silvestro/D.Russell | Nissan Altima | 1:10.404 | 01.544 |