McBride leads Carrera Cup practice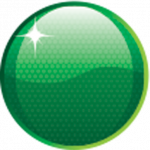 Nick McBride has set the fastest time in Carrera Cup at Sandown after two practice sessions in contrasting conditions.
McBride's time came in the opening dry Practice 1, which was the second on-track session of the day. Although the circuit was still somewhat dirty, it brought the better times after heavy drizzle throughout Practice 2 brought far slower times.
Jaxon Evans was fastest in Practice 2, as several drivers spun and went off the road in the tricky conditions.
Only the one red flag came out when Tag Heuer Carrera Challenge driver Tim Miles found himself beached in a sandtrap.
Miles was fastest in the semi-professional ranks in the opening session, while Sam Shahin led the way in Practice 2.
After stepping-up from winning the GT Cup Challenge, Jordan Love was second fastest in the wet session with all the regular front runners towards the front.
It was a busy morning for Alex Davison and championship leader David Wall, who split their time between the Carrera Cup and the Supercars paddock as co-drivers for the Sandown 500.
Carrera Cup has qualifying on Saturday morning at 9.45am followed by the opening two 14-lap races just before lunch and between the two Supercars qualifying races in the afternoon.
VIDEO: McBride and Miles speak after Friday practice

TIMES: Carrera Cup Australia – Practice 1
| | | | | | |
| --- | --- | --- | --- | --- | --- |
| Pos | No. | Driver | Team | Class | Time/Gap |
| 1 | 77 | Nick McBride | Sonic/Bob Jane T-Marts | P | 1:11.4541 |
| 2 | 777 | Andre Heimgartner | Bob Jane T-Marts/Money Now | P | +0.0475 |
| 3 | 888 | Alex Davison | President Limo Australia | P | +0.1404 |
| 4 | 88 | Dylan O'Keeffe | APB Group/President Limo Australi | P | +0.2096 |
| 5 | 79 | Jordan Love | Sonic Motor Racing/Quintis | P | +0.2252 |
| 6 | 38 | David Wall | PAYCE/Wilson Security | P | +0.3002 |
| 7 | 7 | Jaxon Evans | Hungry Jacks | P | +0.4117 |
| 8 | 70 | Tim Miles | Miles Advisory Partners | C | +0.4686 |
| 9 | 136 | James Abela | Horsley Park Gun Shop | P | +0.5007 |
| 10 | 5 | Cameron McConville | Repair Management Australia | P | +0.5124 |
| 11 | 23 | Brenton Grove | Porsche Centre Melbourne | P | +0.6010 |
| 12 | 26 | Michael Almond | Copyworld | P | +1.0933 |
| 13 | 4 | Stephen Grove | Grove Group | C | +1.2330 |
| 14 | 13 | Sam Shahin | HTFU | C | +1.3012 |
| 15 | 22 | Dean Cook | Zonzo Racing | C | +2.1194 |
| 16 | 33 | Simon Ellingham | Peak Marketing | P | +2.5574 |
| 17 | 34 | John Morriss | Motorsport Leasing/Race Ramps | C | +2.5890 |
| 18 | 9 | Marc Cini | Hallmarc | C | +2.7058 |
| 19 | 131 | Graham Williams | WRA | C | +4.1092 |
TIMES: Carrera Cup Australia – Practice 2
| | | | | | |
| --- | --- | --- | --- | --- | --- |
| Pos | No. | Driver | Team | Class | Time/Gap |
| 1 | 7 | Jaxon Evans | Hungry Jacks | P | 1:18.8364 |
| 2 | 79 | Jordan Love | Sonic Motor Racing/Quintis | P | +0.2301 |
| 3 | 88 | Dylan O'Keeffe | APB Group/President Limo Australia | P | +0.2479 |
| 4 | 136 | James Abela | Horsley Park Gun Shop | P | +0.4481 |
| 5 | 5 | Cameron McConville | Repair Management Australia | P | +0.5916 |
| 6 | 38 | David Wall | PAYCE/Wilson Security | P | +0.6759 |
| 7 | 777 | Andre Heimgartner | Bob Jane T-Marts/Money Now | P | +0.7095 |
| 8 | 888 | Alex Davison | President Limo Australia | P | +0.8361 |
| 9 | 77 | Nick McBride | Sonic/Bob Jane T-Marts | P | +0.9010 |
| 10 | 26 | Michael Almond | Copyworld | P | +0.9508 |
| 11 | 13 | Sam Shahin | HTFU | C | +1.7692 |
| 12 | 70 | Tim Miles | Miles Advisory Partners | C | +1.7899 |
| 13 | 23 | Brenton Grove | Porsche Centre Melbourne | P | +2.3859 |
| 14 | 33 | Simon Ellingham | Peak Marketing | P | +3.0799 |
| 15 | 34 | John Morriss | Motorsport Leasing/Race Ramps | C | +3.2807 |
| 16 | 22 | Dean Cook | Zonzo Racing | C | +3.4198 |
| 17 | 4 | Stephen Grove | Grove Group | C | +3.7634 |
| 18 | 9 | Marc Cini | Hallmarc | C | +5.2679 |
| 19 | 131 | Graham Williams | WRA | C | +8.2186 |