Massa refuses to be Williams' default option again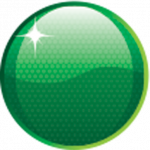 Felipe Massa says that he must genuinely be wanted by Williams, rather than a last resort, if he is to sign on for another season at the team.
Massa was set to retire from Formula 1 until Nico Rosberg's own shock retirement triggered Valtteri Bottas' shift from Williams to the factory Mercedes outfit.
The Brazilian thus accepted an invitation to stay on at Williams, but his agreement was only for another year.
Fernando Alonso was thought to be a candidate for Massa's seat, but is now believed to be staying at McLaren.
An additional consideration is Williams' requirement to have one drover over the age of 25 as part of its sponsorship deal with Martini.
Massa, however, does not want to merely be Williams' default option.
"I'm interested to stay if I think everything around is correct for me to stay – what is the plan for the team, what are the ideas for next year," said Massa.
"And the team needs to show that they want to have me inside.
"If I see that, maybe I stay. If I don't see that, I don't stay.
"I need to carry on the position I always try to have, and I always have, to be honest.
"And I think that's what I'm looking forward to next year.
"If I find a way to stay in the position that I want for myself, everything around the team, then I stay. Otherwise I don't stay."
Massa added there appear to be few realistic alternative candidates still on the market.
The 36-year-old believes that he has driven well this year, but that his current points tally does not reflect his maximum potential haul.
"The most important thing is how I feel in the car," said Massa.
"I feel really good in the car, quite competitive in the way I'm driving.
"Unfortunately I was a little bit unlucky in three races – Russia I was sixth [then] I had a puncture, I had to stop, I finished ninth.
"In Barcelona I had a fantastic start – I passed two cars, even Perez, and then I touched with Fernando in the first corner and then I had a puncture.
"Perez finished fourth, my pace was similar to his pace, so I could finish fourth, because I was in front in that race.
"And Baku everybody knows what happened, I had a problem in the car, and it was a race that I could even win.
"In the end I was really unlucky in these three races. But I was really happy with my performance.
"I'm happy with the way I'm driving, I'm happy with the way I'm working, I'm happy with the way I'm understanding the car.
"And this is what gives you more motivation."