Jacobson fastest in Super2 Practice 1 at Sandown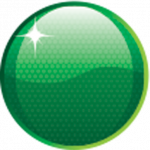 Garry Jacobson has topped the timesheets in opening practice for Round 6 of the Dunlop Super2 Series at Sandown.
Jacobson usurped Jack Perkins late in the 40-minute session, while Andrew Jones rounded out the top three.
The Prodrive Racing Australia driver had taken his #1 Mega FGX Falcon to first position just before the halfway mark, then laid down a 1:10.02s in the final minute of the session.
That effort left him 0.2s ahead of Perkins, who was back behind the wheel of the #4 Dragon Motor Racing VF Commodore after engine problems sidelined him for all four races during the last round at Sydney Motorsport Park.
The 31-year-old had bumped Jacobson off top spot with just over five minutes remaining.
Andrew Jones had slotted in one position behind Perkins with three minutes to run, before Jacobson's improvement put the #8 Brad Jones Racing VF Commodore back to third.
Macauley Jones was an early pace-setter in the #14 BJR VF Commodore and eventually finished fourth fastest, ahead of Garry Rogers Motorsport's Richard Muscat (#44 VF Commodore).
Anton de Pasquale (#67 Paul Morris Motorsports FGX Falcon) was the fastest of those without a Pirtek Enduro Cup co-drive in sixth, series leader Todd Hazelwood (#35 Matt Stone Racing VF Commodore) was 10th, and his nearest challenger Paul Dumbrell (#88 Eggleston Motorsport VF Commodore) 14th.
Practice 2, again run over 40 minutes, starts today at 1445 local time/AEST.
Results: Practice 1
| | | | | | |
| --- | --- | --- | --- | --- | --- |
| 1 | MEGA Fuels Racing | Garry Jacobson | Ford Falcon FG/X | 1:10.0224 | |
| 2 | Titan Tray | Jack Perkins | Holden Commodore VF | 1:10.2360 | 0.2136 |
| 3 | Alliance Truck Parts | Andrew Jones | Holden Commodore VF | 1:10.5087 | 0.4863 |
| 4 | PAYCE | Macauley Jones | Holden Commodore VF | 1:10.5875 | 0.5651 |
| 5 | Wilson Security PAYCE GRM | Richard Muscat | Holden Commodore VF | 1:10.6096 | 0.5872 |
| 6 | Paul Morris Motorsports | Anton de Pasquale | Ford Falcon FG/X | 1:10.6932 | 0.6708 |
| 7 | LOCO Energy Drink / MWM | Shae Davies | Nissan Altima | 1:10.6954 | 0.6730 |
| 8 | GoGetta Racing/ MWM | Jack Le Brocq | Nissan Altima | 1:10.7539 | 0.7315 |
| 9 | Arcoplate Racing | Jake Kostecki | Holden Commodore VF | 1:10.7806 | 0.7582 |
| 10 | Bigmate Racing | Todd Hazelwood | Holden Commodore VF | 1:10.8013 | 0.7789 |
| 11 | Arcoplate Racing | Kurt Kostecki | Holden Commodore VF | 1:10.8487 | 0.8263 |
| 12 | Wynns | Josh Kean | Ford Falcon FG/X | 1:10.8618 | 0.8394 |
| 13 | Middys Electrical / MWM | Bryce Fullwood | Nissan Altima | 1:10.8633 | 0.8409 |
| 14 | Eggleston Motorsport | Paul Dumbrell | Holden Commodore VF | 1:10.8715 | 0.8491 |
| 15 | The Chahda's | Matthew Chahda | Holden Commodore VF | 1:11.0824 | 1.0600 |
| 16 | Wilson Security PAYCE GRM | Mason Barbera | Holden Commodore VF | 1:11.4390 | 1.4166 |
| 17 | Eggleston Motorsport | William Brown | Holden Commodore VF | 1:11.4591 | 1.4367 |
| 18 | Auto One Racing | Adam Marjoram | Holden Commodore VF | 1:11.4965 | 1.4741 |
| 19 | SCT Logistics | Jack Smith | Holden Commodore VF | 1:11.5786 | 1.5562 |
| 20 | Sprint Cutting Racing | Brodie Kostecki | Ford Falcon FG | 1:11.6324 | 1.6100 |
| 21 | Team Caltex | Jordan Boys | Holden Commodore VF | 1:11.6538 | 1.6314 |
| 22 | Eggleston Motorsport | Nathan Morcom | Holden Commodore VF | 1:11.8397 | 1.8173 |
| 23 | STR Truck Bodies & Trailers | Matthew Palmer | Ford Falcon FG | | |