Bates confident for Rally SA despite new Yaris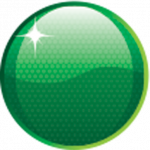 Australian Rally Championship leader Harry Bates is confident about his chances at this weekend's Lightforce Rally SA despite a rushed finish to his new AP4-spec Toyota Yaris.
Bates leads defending Australian champion Molly Taylor (Subaru do Motorsport) by just three points heading into the penultimate round of the season, with Nathan Quinn (Coffs Coast Rally Team) another 43 points adrift.
Adding to the challenge will be the debut of Bates' and his Toyota Genuine Parts team's brand new AP4 Yaris, replacing the ageing Super 2000-spec Corolla which he started the season with.
The second-generation rally driver and co-driver John McCarthy shook the car down last week before further testing this morning, with competitive running in the Barossa Valley starting tomorrow.
"It was stressful to say the least," said Bates of the build.
"It has come together in the end but all at the last minute. Everyone at Neal Bates Motorsport has done an amazing job.
"A few people have said that we are crazy to debut a new car in the middle of the season but it has been a long time in the planning and we were always going to debut the Yaris AP4 as soon as it was ready.
"This rally will be a learning curve with the new car and getting used to left-hand-drive, but we will just approach it like any other rally."
Heat 1 of Rally SA gets underway tomorrow, with four night stages to conclude the day's running that Taylor says will keep competitors on their toes.
"The night stages present a unique challenge compared to the rest of the season and probably require even greater precision in our paces notes," explained Taylor.
"That's where the value of recce can't be discounted.
"Those stages are super-fast in places and there are a number of crests, which become blind crests at night, so you need to account for how things will appear at night versus in daylight."
Heat 1 will take in 110km of competitive running across four afternoon stages and the four night stages, while Heat 2 will be run over 90km on the Sunday.
Championship points: After Round 3 (Top 5)
| | | |
| --- | --- | --- |
| 1 | Harry Bates | 195 |
| 2 | Molly Taylor | 192 |
| 3 | Nathan Quinn | 149 |
| 4 | Eli Evans | 133 |
| 5 | Tony Sullens | 130 |
VIDEO: Toyota Yaris AP4 shakedown