Ricciardo inspired by Rossi longevity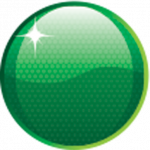 Daniel Ricciardo says that Valentino Rossi's continued competitiveness in MotoGP is proof that he can battle with Formula 1's young guns.
Ricciardo has faced stiff competition from teen team-mate Max Verstappen since the Dutch sensation joined Red Bull Racing in 2016.
While having a young and highly talented team-mate is a relatively new experience for Ricciardo, the 28-year-old Perth driver cites Rossi's example in meeting the challenge.
The 38-year-old Italian was in the hunt for the MotoGP title yet again until missing last weekend's San Marino Grand Prix due to injury.
"I've never really had it before, I've never had a much younger kid," Ricciardo told Autosport.
"Before that I was always the younger one, or the same in terms of age and hype, so it was probably a little bit like (Sebastian) Vettel's position with me when I came into Red Bull.
"I think Max had more hype behind him than I did.
"It is what Valentino Rossi has been dealing with for the last 10 years, I guess.
"You can take it two ways. You can go, 'Wow, he is getting all the attention, this and that' and it can play with your mind and wear you down.
"But this year in particular, he has got better but I've also acknowledged that, as opposed to making excuses all the time.
"(I have been) trying to figure out ways I can get better, try to keep ahead of the curve; I think like Rossi has done in the last few years.
"These kids are coming and getting better and better, and he has found a way to still evolve.
"That is where I am critical of myself but I feel I have managed to keep up with that."
Ricciardo added that it has been important to "learn from your bad days as well" and avoid being "stubborn".
Despite Verstappen being nine years younger, Ricciardo says that there are elements of the Dutchman's driving he can learn from.
"Over the years, because I have spent a few more years in F1, probably sometimes I am my own worst piece of data," explained Ricciardo. "I am too sensitive.
"It is not an excuse but sometimes, I should just say screw it and just go and deal with it.
"Those little sensors I have built in my body, I have had to take them out.
"I don't think he has built as many of those yet, so he is able to probably drive through some scenarios better; or it takes me a bit longer to talk myself out of it."
The Formula 1 World Championship continues in Singapore this weekend (September 15-17).