Mercedes renews Bottas for second season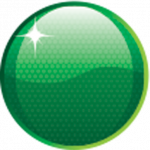 Valtteri Bottas will continue to race for Mercedes in 2018, the team has announced.
The Finn was a late call-up to the Silver Arrows after the shock retirement of then newly crowned world champion Nico Rosberg.
His deal at the time was only for a single year, and that has been repeated under his new contract at the Brackley squad.
"I am honoured and proud to continue to work with Mercedes-AMG Petronas Motorsport in 2018 and to remain part of the Mercedes family," said Bottas.
"Since joining the team in January, I've enjoyed every day working with them. The welcome and the support from every team member and all the fans has been invaluable.
"As a driver, I've been able to learn and grow massively, and we have already enjoyed some really good moments this season that I will never forget.
"Partnering Lewis (Hamilton) has also been really good, and I'm enjoying the respect we have and the will to push this team forward together.
"When the team hired me for the 2017 season, they took a leap of faith by putting their trust in my skills. This new contract for 2018 shows that I've earned that trust.
"I'm happy to have celebrated my first race wins in a Silver Arrow. However, there's always room for improvement and I still have not shown my full potential.
"I will continue to work hard on and off the track, to further improve my driving, get even better results and show that putting their trust in me was the right decision."
The 28-year-old is currently third in the world drivers' championship, behind Hamilton and Ferrari's Sebastian Vettel, having secured his first two Formula 1 race wins and first two poles this year.
Mercedes boss Toto Wolff says the extension is a just reward for Bottas' progress this year.
"We gave Valtteri a big challenge this year: joining the team at the eleventh hour, stepping up to the forefront of F1 and pairing with the sport's best driver as his team-mate," noted Wolff.
"With that in mind, his results have been probably even more impressive.
"There have been ups and downs – more ups, fewer downs – and some great highlights like his two race wins in Russia and Austria.
"Overall, the balance of his performances and his upward trajectory made it a no-brainer for us to continue with him into 2018."
The timing of the contract does, however, mean that both of Mercedes' drivers and Ferrari's Kimi Raikkonen will come off contract at the same time as Daniel Ricciardo.
Ricciardo has stated in recent days that Red Bull Racing must improve significantly to keep him beyond his current deal, which expires at the end of 2018.