McLaren switches from Honda to Renault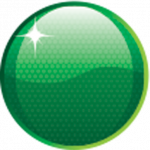 McLaren has sealed termination of its engine supply deal with Honda and will run Renault powerplants in 2018, according to reports.
McLaren's agreement with Renault is believed to be for the three years to the end of the current Formula 1 engine regulations cycle in 2020, according to Autosport.
The split comes after a shocking return to the championship for Honda, which has supplied McLaren since 2015.
The relationship has become so fractious during 2017 that it became clear a split was likely, with Renault emerging as McLaren's only realistic alternative.
It is understood that the deal will see McLaren get parity on power unit specification with the works Renault team and fellow customer Red Bull.
Scuderia Toro Rosso's switch from Renault to Honda, freeing up supply for McLaren, has also been signed.
The McLaren-Renault deal has helped move Fernando Alonso closer to signing a potentially multi-year extension to his original 2015-17 contract with the team.
Reports have also suggested that Carlos Sainz Jr will move from STR to the factory Renault team as an incentive to end that engine contract early, although it is not yet clear when the Spaniard will make the switch.
Sainz has been linked to making the move before the end of this season, but it is understood that STR is keen to hang onto him for the rest of the campaign to boost its own hopes in the constructors' championship.