Strong early take-up for Bathurst 6Hr entries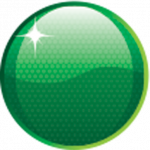 Bathurst 6 Hour organisers have already received nearly 30 entries for next year's edition of the production car endurance race.
Entries have been received for cars competing across seven classes, including a number of outright contenders in classes A1 (extreme performance forced induction) and A2 (extreme performance naturally aspirated).
Among those is Sydney-based FullGas Racing, which has entered a class A1 Subaru Impreza WRX for the second year running.
The team won Class E with a Nissan Pulsar driven by Dimitri Agathos and James Duckworth in 2016, before Agathos combined with Lachlan Gibbons to finish 15th outright in the WRX this year.
"We are looking forward to it," said Agathos of the team's second outright campaign.
"We did it this year and we did it last year as well, racing a Pulsar in Class E and managed to get a victory in that.
"This year, it was our first time running with the Subaru and we finished a strong 15th place.
"We are looking to improve on that and with all of the advancements we have done this year, we should have a good run in next year's Bathurst 6 Hour.
"We have improved the car pretty much every time we have gone out and next year I think it will be the first time we will be running a dry brake system, which will definitely improve our pit stops as well."
Singapore-based Australian Troy Williams is another returnee, having driven with Daniel Bilski to second in class B2 (high performance naturally aspirated) this year.
"At the end of the day, Bathurst is one of the most iconic tracks anywhere in the world," said Williams.
"I speak to racers overseas where I am based in Asia, and even in Europe and America and they all talk about Mount Panorama.
"For racers globally it is an iconic track and for me personally, I started in historics so the heritage of motor racing and so on is important to me and I value it and appreciate it.
"For me, Bathurst is very, very special. It is the pinnacle for us I think."
Williams has continued to run the same VE Commodore SS which he drove at the Mountain in the rest of this year's Australian Production Car (APC) Series, save for an issue prior to the weekend's Phillip Island round which forced a car swap.
The current B2 points leader says that the running will help his preparation for next year's tilt at the 6 Hour.
"My first run with the APC was interesting because I had come from a sprint race background and after my first attempt at a one-hour stint, I sure did sit down for a very long time after I got out of the car, I was officially 'pooped'," said Williams.
"That whole mindset changed from a 20-minute sprint race to an endurance mindset, even for a two- or three- or four-hour race, and six hours is amplified again.
"It is great to have the team involved and not just one person having input in a 20-minute sprint race, all the crew and team manager have input into team strategy and so on, and I like that aspect as well."
The 2018 Hi-Tec Oils Bathurst 6 Hour will again take place over Easter, from Friday March 30 to Sunday April 1.