Richards returns to TCM field at Sandown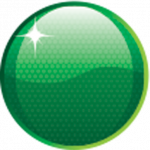 Jim Richards will be back on the Touring Car Masters grid for Round 5 at Sandown after missing the most recent round due to the Silverstone Classic.
Richards was absent from Queensland Raceway in late-July when he raced one of the famous Group C JPS BMW 635i machines at the English historics event.
He will again line up in his 1963 Falcon Sprint, which he also ran at Hidden Valley in mid-June.
Richards had also missed Round 2 at Winton as he regrouped from damage sustained in a major crash during Round 1 at Adelaide.
The 70-year-old last won a TCM race at Sandown last year, when the series ran on the Shannons Nationals program in April.
That victory is one of Richards' nine TCM race wins at the Melbourne circuit amid four round wins and 20 race podiums from 25 starts.
He also won the Sandown 500 in 1985 and 1989.
Melinda Price is another back in the field this weekend, driving the 1974 XA Falcon GT in which she debuted at Winton in May.
Price made her first Sandown 500 start 20 years ago, driving the Castrol Cougars VS Commodore.
Terry Lawlor (1964 Ford Mustang coupe) and Wayne Mercer (1971 XY Falcon GTHO) also make their returns, the former after a rebuild due to his involvement in the same crash which Richards was caught up in at Adelaide.
John Bowe currently leads the ProMasters class and Adam Bressington ProAm.
Touring Car Masters supports the Wilson Security Sandown 500 on September 15-17.
Entry list: Round 5: Sandown International Motor Raceway
| | | | | | | |
| --- | --- | --- | --- | --- | --- | --- |
| Car # | Team/Sponsor | Driver | State | Year | Make | Model |
| 2 | Shannons Insurance | Jim Richards | VIC | 1963 | Ford | Falcon Sprint |
| 3 | Hercules Engines / Lucky's Hotel | Cameron Mason | NSW | 1966 | Ford | Mustang Fastback |
| 4 | Skye Sands | Rusty French | VIC | 1970 | Ford | Mustang Fastback |
| 6 | Multispares Racing | Ryan Hansford | QLD | 1974 | Holden | Torana SL/R 5000 |
| 7 | Wisely Motorsport | Bob Wisely | QLD | 1974 | Holden | Torana SL/R 5000 |
| 8 | Lady Luck Racing | Terry Lawlor | NSW | 1964 | Ford | Mustang Coupe |
| 11 | Vic Roads Custom Plates / Castrol | Melinda Price | VIC | 1974 | Ford | Falcon XA GT |
| 12 | Giraffe Civil Contracting | Adam Garwood | TAS | 1974 | Holden | Torana SL/R 5000 |
| 17 | WM Waste / Illusion Gas Log Fires | Steve Johnson | QLD | 1969 | Ford | Mustang Fastback |
| 18 | Wilson Security / PAYCE | John Bowe | VIC | 1974 | Holden | Torana SL/R 5000 |
| 19 | Tincone Industrial Services | Darren Beale | QLD | 1972 | Holden | Monaro GTS Coupe |
| 35 | Bigmate Racing | Jason Gomersall | QLD | 1978 | Holden | Torana A9X Hatchback |
| 48 | Melbournes Cheapest Cars | Eddie Abelnica | VIC | 1974 | Ford | Falcon XB Coupe |
| 57 | Graham Alexander | Graham Alexander | VIC | 1968 | Holden | HT Monaro GTS |
| 72 | GFR Industries | Geoff Fane | QLD | 1970 | Chevrolet | Camaro SS |
| 74 | Lyndways Builders | Wayne Mercer | VIC | 1971 | Ford | Falcon XY GTHO |
| 77 | Red Rock Winery / Werks Garage | Rohan Little | VIC | 1974 | Porsche | 911 IROC |
| 85 | Whiteline Racing / King Springs | Mark King | QLD | 1972 | Holden | Monaro GTS Coupe |
| 88 | TIFS – Warehousing & Distribution | Tony Karanfilovski | NSW | 1969 | Ford | Mustang Trans Am |
| 95 | Whiteline Racing / Fabre Australia | Adam Bressington | NSW | 1969 | Chevrolet | Camaro SS |