Toparis given Moto3 wildcard for Japan, Australia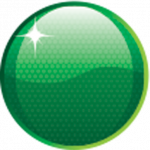 Goulburn teen Tom Toparis has obtained a wildcard for the Japanese and Australian rounds of the Moto3 World Championship.
Toparis, who currently sits third in the Motul Australia Supersport Championship, is set to ride a KTM Kalex from Kiefer Racing at Motegi and Phillip Island.
The ride was put together by sponsor Leda Nutrition, with his crew to be comprised mostly of the Cube Racing team which fields him in national competition.
"The opportunity all came about when Riki Lanyon from Leda Nutrition had the idea that he wanted me to wildcard in Moto3," explained Toparis.
"Without a doubt, I had to grab the opportunity and run with it.
"Of course, racing in Moto3 will be unlike anything I have ever competed in before.
"We have organised a bike for us to test on and hopefully we can get several laps in before the Australian Motorcycle Grand Prix."
The ride comes amid just the 16-year-old's second year on the Australian Superbikes program.
"This is the opportunity of a lifetime," exclaimed Toparis.
"Only two years ago, I visited Phillip Island for an ASBK Round and one of my mates told me that I should have a go at racing.
"Now I will be wildcarding in Moto3 within the World Championship.
"I'm really looking forward to the challenge and I'm very excited to represent Australia on the world stage."
The Japanese Grand Prix will be held on October 13-15 and the Australian Grand Prix week later.