Sainz move to allow McLaren Renault switch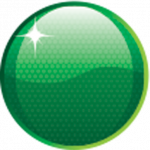 Carlos Sainz Jr will move to Renault for 2018, paving the way for McLaren to switch from Honda engines to Renault.
McLaren has continued to pursue a swap of engine supply with Scuderia Toro Rosso, which currently runs Renault powerplants, according to Autosport.
Sources say that the Sainz move was necessary in order to incentivise Renault to end its STR contract early.
Discussions took place between McLaren, STR, Red Bull, Honda, and Renault at the recent Italian Grand Prix.
Renault indicated that it was wanted some incentive to switch its customer supply from STR to McLaren.
With Sainz, it has a promising youngster that to run alongside Nico Hulkenberg to help its efforts to move up the grid.
Although the provisional deal is for 2018, sources have suggested that Sainz could join Renault as early as this year's Malaysian Grand Prix if the outfit elects not to continue with Jolyon Palmer.
If that development happens from Sepang, then it is likely that Pierre Gasly will be given the call-up to join Daniil Kvyat at STR.
No firm decision has been taken regarding Sainz's full-time replacement for 2018, but one contender would be Honda junior driver Nobuharu Matsushita, who will likely be released from his McLaren development driver role.
However, Matsushita does not yet have enough superlicence points to be able to race in F1, and needs to have a strong end to his 2017 Formula 2 campaign to secure third place in the championship to get the required 40 points to step up.
The Sainz-Renault deal has cleared the way for STR to complete a switch to Honda engines, with the Faenza-based team also taking a supply of McLaren gearboxes for them to use with the Japanese company's power unit.
Once the STR-Honda agreement has been finalised, then the final issue to be sorted will be McLaren's Renault contract, although that will then likely be a formality.
It is thought that all the deals will be completed by the start of next week, to ensure that announcements can be made ahead of the Singapore Grand Prix.