Hamlin's car fails Darlington post-race inspection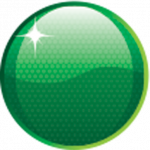 Denny Hamlin's victory at the Southern 500 has come at a cost with a fine, a points reduction, crew chief suspension and his race win deemed encumbered after his car failed post-race inspection.
NASCAR tends not to take away race wins in terms of the record books, but the encumbered ruling means other championship benefits such as race wins to qualify for the Chase and playoff points for his Stage 3 victory have been removed. Hamlin had already won a race at New Hampshire to lock in a guaranteed place in the running for NASCAR's Chase.
NASCAR has suspended crew chief Mike Wheeler for two races. In addition, Hamlin was docked 25 championship points and Wheeler was fined $50,000.
According to the penalties NASCAR issued, the Joe Gibbs Racing No. 11 team did not adhere to the following: The Truck trailing arm spacer/pinion angle shim mating surfaces must be planar and must be in complete contact with corresponding mating surfaces at all points and at all times.
This is the second time that NASCAR has deemed a race win as encumbered this season, after Joey Logano's car failed a post-race inspection at Richmond in April. It meant that Logano did not score the all-important "official" victory and unless he wins at Richmond this weekend he is set to miss the Chase.
NASCAR takes all race-winning cars and other selected vehicles back to its R&D Centre after each race weekend for a closer inspection. It was during this process where the rule infringement was found.
The process is the same in the Xfinity Series and it was a double-penalty for Hamlin with that race-win also deemed encumbered, along with second-place finisher Logano. Both crew chiefs (Eric Phillips and Greg Irwin) have been fined $25,000 and suspended for two Xfinity Series races. Both teams were also assessed with the loss of 25 owner points.
Hamlin also had an encumbered victory in the Xfinity series in June this year at Michigan, again for a technical infraction.
NASCAR also confirmed that Dale Earnhardt Jr.'s Cup Series crew chief, Greg Ives, has been suspended for the next race weekend at Richmond and docked $20,000 for a missing lug nut after the Southern 500.