Top Aus GT teams back possible Supercars takeover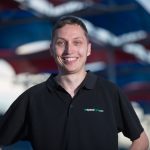 A group of leading GT teams have backed a possible management takeover of Australian GT by Supercars.
A change of management has long been mooted with the prospect gathering momentum following a meeting between Supercars and Australian GT at Sydney Motorsport Park last month.
Several options were explored centering around Supercars becoming involved in the management of the category at varying levels, which could see the Category Management Agreement change hands.
Australian GT has indicated that it wishes to form a partnership with Supercars to help grow the series.
THE FINAL RACE OF THE 2023 REPCO SUPERCARS CHAMPIONSHIP ON ONE OF THE WORLD'S BEST STREET CIRCUITS. GO ALL IN AT THE VAILO ADELAIDE 500, CLICK HERE TO BUY TICKETS
Speedcafe.com understands discussions have continued with both parties working towards an arrangement.
However, a deal, and any changes to the Category Management Agreement, would require the approval of the Supercars board and the Confederation of Australian Motor Sport (CAMS).
The discussions have been well received by Australian GT's established teams who feel Supercars will take the championship to the next level.
Australian GT has enjoyed a boom period in recent years which has seen the Tony Quinn owned series grow to three separate CAMS supported championships.
Last year saw the introduction of the Australian Endurance Series (AEC) while an Australian GT Trophy Series for older specification GT3 machines was also created.
However, this year entries in Australian GT and the AEC have dropped significantly.
Maranello Motorsport has been a long time supporter of the category fielding a range of Ferraris over the years.
The two-time Bathurst 12 Hour winning squad believes the series needs assistance for it to continue its growth.
Team boss Mark Coffey says Supercars' success of running the Bathurst 12 Hour would be welcomed by Australian GT competitors.
"I'm keen for something to happen based on Supercars' performance of running the Bathurst 12 Hour, which is one of the best events in the country," Coffey told Speedcafe.com.
"The way they manage the whole thing is fantastic. If we can run a five or six race endurance championship under those rules, nothing would make me happier.
"I have nothing against Tony Quinn or Ken Collier (category manager), or anyone at Australian GT.
"It has just grown to an extent where it needs to change hands.
"GT is at that point where it has become popular enough for it to become one of Australia's premier events. The only way it can get there is with a team of people that Supercars can bring.
"Ken and Tony have done nothing wrong and have done a great job, but it has just got to stage where the category has become more commercial and technical.
"I hope people like Ken can retain some role with the Supercars regime (if they become involved)."
The view is echoed by Troy Russell the boss of Audi Customer Racing Australia, who feels Supercars' resources would be hugely beneficial for Australian GT.
"I think the Bathurst 12 Hour people would be able to bring it (AustralianGT) to the next level," Russell told Speedcafe.com.
"I think GT3 racing all over the world has had massive growth and Tony definitely rode the wave of that.
"I think the championship just needs more resources. Ken and Margaret do a ripper job but there is just not enough resources around.
"Supercars will bring that and in turn it will bring the professionalism up."
Meanwhile, McElrea Racing has welcomed the interest from Supercars.
Team owner Andy McElrea can see the potential in the series and believes only minor tweaks are required to lift it to the next level.
"I think as stakeholders we want it to go to the next level and Supercars are in a perfect position to do that," McElrea told Speedcafe.com.
"Tony has done a very good job getting the championship to this point.
"We need a lot of little things, there is nothing major broken with it.
"They will be able to add a great deal of resource.
"There are lots of things they can do very easily within their organisation which wouldn't require a great deal of change."
The Australian GT Championship heads to Sandown for its final round of the series from September 15-17.