McLaren still hopeful of Renault/Honda swap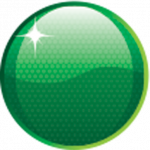 McLaren still hopes that an arrangement which would see it effectively swap engine supply with Scuderia Toro Rosso can be finalised within days.
McLaren's desire to switch to Renaults depends on convincing Honda and STR to come to a deal, given the latter team is currently supplied by Renault.
STR had wanted a decision from Honda about a 2018 deal at Monza.
However, there is still no deal despite meetings involving McLaren, Honda, Renault, STR, and Red Bull representatives during the Italian Grand Prix weekend.
With the FIA and F1 chiefs stepping in to help try to move things forward, it is looking increasingly likely that the final pieces of the jigsaw will fall into place over the next 48 hours and allow the deal to go through.
While McLaren racing director Eric Boullier conceded the matter was not straightforward, he remained hopeful a solution that would keep Honda in F1 could be sorted.
"It is complicated because you want to do the best for F1 as well, it is not only for McLaren," said Boullier.
"Whatever will happen, and it is a good collaborative work with all the parties in the paddock, we all try to make the best of the situation.
"But I will not comment more than this."
McLaren executive director Zak Brown said that nothing was yet guaranteed, despite the indications that a deal could be closed once the Honda and STR situation was finalised.
"There's a couple of different scenarios," he said. "That's the scenario that everyone's waiting to hear, if something's happened with those two. But that's not the only scenario."
He added that he was still hopeful an "ideal scenario" where "everyone's smiling at the end" was achievable.
Beyond the question of supply, there are also understood to be issues relating to compensation payments for the early ending of contracts.
Another scenario that has been suggested is that Renault wants to take Carlos Sainz Jr off STR's hands in exchange for an early end to its contract with the team.
Boullier added that it was getting late for McLaren to know its future engine supplier.
"We need to know what we do and where we go because there is now a timing issue with the next year's car design," he said.