Haas claims stewards' treatment unfair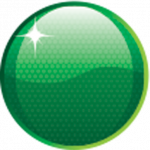 Haas boss Gunther Steiner believes that his team is more often on the wrong end of inconsistent Formula 1 stewards' decisions than others.
The latest example came during the Italian Grand Prix when Max Verstappen was not sanctioned for forcing Kevin Magnussen off the track, a decision which "annoyed" the Haas driver.
Magnussen had asked FIA F1 race director Charlie Whiting to explain in the Monza drivers' briefing why he received a penalty for a clash with Nico Hulkenberg in Hungary but Fernando Alonso avoided one for his driving in a battle with Jolyon Palmer at Spa.
Steiner joined Magnussen when he went to speak to the stewards so he could discuss his concerns about how penalties were handed out.
"We talked mainly about that but we expand into the inconsistencies in general and what we said before, it seems Haas is a lot of times on the receiving end of the inconsistencies," said Steiner.
"They assure me we are not (being unfairly treated), but I'm pretty sure we are.
"There the inconsistencies start, we're not agreeing on that one so we cannot even agree on that one, if it is true or not.
"It's always, when we do something, whether it's a race accident or not, you get a penalty.
"That's what we struggle a bit with. We just want it to be clarified.
"Will we ever get it clarified? I don't know. It's an inconsistency.
"I know it's not an easy job. I wouldn't like to do it, and therefore I wouldn't do it.
"If you do it, you need to be consistent in my opinion."
Steiner said the decision-making process is likely to be discussed at the next drivers' briefing in Singapore, and added the FIA needs to reconsider the way it deals with penalties.
"I think they will bring it up at the next driver's meeting in Singapore to get a clearer understanding when you get penalised because what I most struggle with is the stewards' inconsistency," he said.
"I just don't get it.
"(Consistency) is difficult to achieve but they achieve it in a lot more bigger places than motorsport.
"We should put a system or people in place that can be consistent.
"I don't know what is the best but for sure they can find out a way they can do it."