Daytona Sportscars expands to two-car B12 effort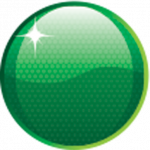 Daytona Sportscars will enter two cars in the Invitational class in next year's Liqui-Moly Bathurst 12 Hour.
The Melbourne-based operation debuted in the 2013 edition of the race with a Chevrolet-powered Daytona Coupe, before running a Dodge Viper Competition coupe this year.
In 2018, however, the team will campaign both high capacity machines.
"Daytona Sportscars is moving up to a two-car team for the 2018 Bathurst 12 hour with the 7 litre Daytona Coupe as well as the 8.4 litre Dodge Viper GT3 car," said Jamie Augustine, who has been a key component in the team's plans since their Bathurst debut.
"Both cars are already being prepared for this event with fresh running gear and the appropriate updates for the 12 Hour.
Stan Sport is the only way to watch every round of Speedseries. Click here for all the action streaming ad-free, live and on demand.
"Both of these cars are capable of lapping in the sub-2:10s times with the right driver, and either car is a contender for a class win and a top 15 outright if all goes well.
Driver line-ups are yet to be completed, with the team seeking enquiries via the race's official website.
Daytona Sportcars finished sixth in class and 29th outright this year with drivers Augustine, Ben Schoots, and Dean Lillie.
The 2018 Bathurst 12 Hour takes place on February 2-4.