Vettel charge hampered by steering problem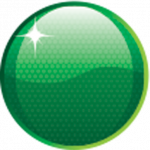 Ferrari driver Sebastian Vettel was struggling with a steering problem in the final third of the Italian Grand Prix that meant he didn't trust the car under braking.
Vettel finished a distant third behind Mercedes pairing Lewis Hamilton and Valtteri Bottas and lost the lead of the world championship.
An off track excursion at the first chicane causing is believed to have caused damage to the car.
He said that affected his pace in the last 20 laps of the 53-lap race at Monza, allowing the charging Red Bull Daniel Ricciardo to close to finish just four seconds down.
"I went off at Turn 1 and I think something broke," said Vettel.
"The left side of the steering was a bit down and I couldn't trust the car on braking.
"It is a braking track, so the last laps didn't show the pace I could have done."
Vettel believes Ferrari was half-a-second a lap slower than Mercedes on pace at Monza, but insists he is not concerned by this after what he called an "up and down" weekend.
As Monza is an unusual track with very low downforce, long straights and few corners, he is not reading too much into the result.
"We probably lacked half a second per lap today but there are not all the parts you can judge," said Vettel.
"I am not worried by the gap, Monza is specific place and if you have that bit of confidence it makes a difference.
"We knew it would be a difficult race, perhaps we expected to be closer.
"It's not nice to see them winning but with third we gave everything we had. I am very positive right now."
Despite the bad result and losing the points lead after back-to-back victories for Hamilton at Spa and Monza, Vettel remains confident in Ferrari's ability to challenge Mercedes in the remaining seven races of 2017.
"You could say it was a bad day, but I know the team is on the right way and there is a lot of stuff that is going to improve," said Vettel.
"Overall, it has been amazing to see where we are, but I know we will get strong so I am in a positive mood.
"I'm not worried. I know that there is still a long way to go and we have the people behind us, so it is a great feeling."