Hamlin wins Southern 500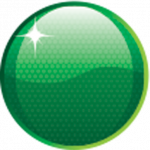 Denny Hamlin has overcome a pit stop miscue to win the Southern 500 at historic Darlington Raceway in South Carolina.
Hamlin was in control ahead of the final round of pit stops when he missed the pit road entrance and came close to hitting the concrete divider. In all he lost 20 seconds in green flag running and slipped back to third behind Kyle Busch and Martin Truex Jr.
Hamlin put his head down and attacked; first picking-off Busch and then setting about to catch Truex.
With 15 lap fresher tyres, Hamlin cut into Truex's lead. As other pitted and unlapped themselves, Truex lost the edge of his tyres and brushed the fence with three laps to run. Then halfway through the next lap Hamlin got by as a puncture ended Truex's hopes.
"I drove my ass off, that's as hard as I can drive," said Hamlin.
"I love this race track. This is the Southern 500; it doesn't get much better than this."
It was Hamlin's second win at Darlington and like in 2010 he also took the weekend double with Xfinity race as well.
NASCAR's throwback weekend was another huge success, with a range of paint schemes celebrating the heroes of yesteryear. Hamlin's car ran the "Flying 11" of modified hero Ray Hendrick who was a legend of short tracks such as Martinsville.
Truex Jr. did score both victories in Stage 1 and 2, and in the process, will take a 15-point advantage into each of the play-off segments of the Chase for the Cup.
Next week the series heads to Richmond; the last race before the Chase and the final opportunity to make the final 16 drivers eligible to win the title.
VIDEO: Race recap

VIDEO: Hamlin speaks after the race

RESULTS: Bojangle's Southern 500 – Darlington Raceway
| | | | | | | |
| --- | --- | --- | --- | --- | --- | --- |
| Cla | # | Driver | Make | Laps | Laps Led | Points |
| 1 | 11 |  Denny Hamlin | Toyota | 367 | 124 | 57 |
| 2 | 18 |  Kyle Busch | Toyota | 367 | 6 | 43 |
| 3 | 41 |  Kurt Busch | Ford | 367 | 7 | 38 |
| 4 | 3 |  Austin Dillon | Chevrolet | 367 | | 36 |
| 5 | 77 |  Erik Jones | Toyota | 367 | | 37 |
| 6 | 20 |  Matt Kenseth | Toyota | 367 | | 32 |
| 7 | 31 |  Ryan Newman | Chevrolet | 367 | | 30 |
| 8 | 78 |  Martin Truex Jr. | Toyota | 367 | 76 | 49 |
| 9 | 4 |  Kevin Harvick | Ford | 366 | 22 | 43 |
| 10 | 1 |  Jamie McMurray | Chevrolet | 366 | | 34 |
| 11 | 24 |  Chase Elliott | Chevrolet | 366 | | 26 |
| 12 | 48 |  Jimmie Johnson | Chevrolet | 366 | | 25 |
| 13 | 13 |  Ty Dillon | Chevrolet | 366 | | 24 |
| 14 | 42 |  Kyle Larson | Chevrolet | 366 | 124 | 39 |
| 15 | 2 |  Brad Keselowski | Ford | 366 | 3 | 33 |
| 16 | 27 |  Paul Menard | Chevrolet | 366 | | 21 |
| 17 | 37 |  Chris Buescher | Chevrolet | 366 | | 20 |
| 18 | 22 |  Joey Logano | Ford | 366 | | 22 |
| 19 | 95 |  Michael McDowell | Chevrolet | 365 | | 18 |
| 20 | 43 |  Aric Almirola | Ford | 365 | | 17 |
| 21 | 34 |  Landon Cassill | Ford | 365 | 5 | 16 |
| 22 | 88 |  Dale Earnhardt Jr. | Chevrolet | 365 | | 15 |
| 23 | 72 |  Cole Whitt | Chevrolet | 364 | | 14 |
| 24 | 5 |  Kasey Kahne | Chevrolet | 364 | | 13 |
| 25 | 38 |  David Ragan | Ford | 363 | | 12 |
| 26 | 10 |  Danica Patrick | Ford | 363 | | 11 |
| 27 | 32 |  Matt DiBenedetto | Ford | 362 | | 10 |
| 28 | 23 |  Corey Lajoie | Toyota | 360 | | 9 |
| 29 | 17 |  Ricky Stenhouse Jr. | Ford | 358 | | 8 |
| 30 | 33 |  Jeffrey Earnhardt | Chevrolet | 356 | | 7 |
| 31 | 21 |  Ryan Blaney | Ford | 356 | | 6 |
| 32 | 55 |  Derrike Cope | Toyota | 351 | | 5 |
| 33 | 66 |  Carl Long | Chevrolet | 350 | | |
| 34 | 47 |  A.J. Allmendinger | Chevrolet | 340 | | 3 |
| 35 | 6 |  Trevor Bayne | Ford | 336 | | 2 |
| 36 | 83 |  Gray Gaulding | Toyota | 202 | | 1 |
| 37 | 51 |  Cody Ware | Chevrolet | 144 | | 1 |
| 38 | 19 |  Daniel Suarez | Toyota | 125 | | 1 |
| 39 | 15 |  Reed Sorenson | Chevrolet | 104 | | 1 |
| 40 | 14 |  Clint Bowyer | Ford | 18 | | 1 |
STANDINGS
| | | | | | | | | |
| --- | --- | --- | --- | --- | --- | --- | --- | --- |
| Pos | | Pts | Behind | Wins | Starts | Top 5's | Top 10's | Poles |
| 1 | Martin Truex Jr. | | | 4 | 25 | 10 | 17 | 1 |
| 2 | Kyle Busch | | | 2 | 25 | 10 | 15 | 6 |
| 3 | Kyle Larson | | | 3 | 25 | 10 | 14 | 3 |
| 4 | Kevin Harvick | | | 1 | 25 | 8 | 16 | 4 |
| 5 | Denny Hamlin | | | 2 | 25 | 10 | 14 | 0 |
| 6 | Brad Keselowski | | | 2 | 25 | 11 | 14 | 2 |
| 7 | Chase Elliott | | | 0 | 25 | 6 | 13 | 1 |
| 8 | Matt Kenseth | | | 0 | 25 | 7 | 12 | 1 |
| 9 | Jamie McMurray | | | 0 | 25 | 2 | 13 | 0 |
| 10 | Jimmie Johnson | | | 3 | 25 | 3 | 7 | 0 |
| 11 | Clint Bowyer | | | 0 | 25 | 5 | 10 | 0 |
| 12 | Ryan Blaney | | | 1 | 25 | 3 | 9 | 1 |
| 13 | Kurt Busch | | | 1 | 25 | 4 | 12 | 0 |
| 14 | Erik Jones | | | 0 | 25 | 4 | 10 | 1 |
| 15 | Joey Logano | | | 1 | 25 | 8 | 11 | 1 |
| 16 | Ryan Newman | | | 1 | 25 | 5 | 10 | 0 |
| 17 | Daniel Suarez | | | 0 | 25 | 1 | 8 | 0 |
| 18 | Ricky Stenhouse Jr. | | | 2 | 25 | 4 | 7 | 1 |
| 19 | Austin Dillon | | | 1 | 25 | 3 | 4 | 0 |
| 20 | Trevor Bayne | | | 0 | 25 | 1 | 4 | 0 |
| 21 | Kasey Kahne | | | 1 | 25 | 3 | 4 | 0 |
| 22 | Dale Earnhardt Jr. | | | 0 | 25 | 1 | 4 | 1 |
| 23 | Paul Menard | | | 0 | 25 | 2 | 3 | 0 |
| 24 | Ty Dillon | | | 0 | 25 | 0 | 0 | 0 |
| 25 | Chris Buescher | | | 0 | 25 | 0 | 3 | 0 |
| 26 | Michael McDowell | | | 0 | 25 | 1 | 1 | 0 |
| 27 | AJ Allmendinger | | | 0 | 25 | 1 | 5 | 0 |
| 28 | Danica Patrick | | | 0 | 25 | 0 | 1 | 0 |
| 29 | David Ragan | | | 0 | 25 | 0 | 2 | 0 |
| 30 | Aric Almirola | | | 0 | 18 | 2 | 3 | 0 |
| 31 | Matt DiBenedetto | | | 0 | 25 | 0 | 2 | 0 |
| 32 | Landon Cassill | | | 0 | 25 | 0 | 0 | 0 |
| 33 | Cole Whitt | | | 0 | 25 | 0 | 0 | 0 |
| 34 | Corey LaJoie | | | 0 | 22 | 0 | 0 | 0 |
| 35 | Gray Gaulding | | | 0 | 19 | 0 | 0 | 0 |
| 36 | Jeffrey Earnhardt | | | 0 | 23 | 0 | 0 | 0 |
| 37 | Reed Sorenson | | | 0 | 19 | 0 | 0 | 0 |
| 38 | Derrike Cope | | | 0 | 12 | 0 | 0 | 0 |
| 39 | Michael Waltrip | | | 0 | 1 | 0 | 1 | 0 |
| 40 | Billy Johnson | | | 0 | 1 | 0 | 0 | 0 |
| 41 | Boris Said | | | 0 | 2 | 0 | 0 | 0 |
| 42 | Gary Klutt | | | 0 | 1 | 0 | 0 | 0 |
| 43 | Alon Day | | | 0 | 1 | 0 | 0 | 0 |
| 44 | Stephen Leicht | | | 0 | 1 | 0 | 0 | 0 |
| 45 | Cody Ware | | | 0 | 4 | 0 | 0 | 0 |
| 46 | Kevin O'Connell | | | 0 | 1 | 0 | 0 | 0 |
| 47 | Tommy Regan | | | 0 | 1 | 0 | 0 | 0 |
| 48 | D.J. Kennington | | | 0 | 2 | 0 | 0 | 0 |
| 49 | Brendan Gaughan | | | 0 | 3 | 0 | 1 | 0 |
| 50 | Darrell Wallace Jr. | | | 0 | 4 | 0 | 0 | 0 |
| 51 | Timmy Hill | | | 0 | 12 | 0 | 0 | 0 |
| 52 | Elliott Sadler | | | 0 | 3 | 0 | 0 | 0 |
| 53 | Ross Chastain | | | 0 | 1 | 0 | 0 | 0 |
| 54 | Joey Gase | | | 0 | 5 | 0 | 0 | 0 |
| 55 | Regan Smith | | | 0 | 2 | 0 | 0 | 0 |
| 56 | JJ Yeley | | | 0 | 4 | 0 | 0 | 0 |
| 57 | Ryan Sieg | | | 0 | 5 | 0 | 0 | 0 |
| 58 | Carl Long | | | 0 | 2 | 0 | 0 | 0 |
| 59 | B.J. McLeod | | | 0 | 4 | 0 | 0 | 0 |
| 60 | Brett Moffitt | | | 0 | 2 | 0 | 0 | 0 |
| 61 | Josh Bilicki | | | 0 | 2 | 0 | 0 | 0 |