Alonso questions stewards standards in Monza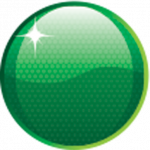 Fernando Alonso has questioned the standards of the the Italian Grand Prix stewards after claiming they must have been "having a beer" during his incident with Jolyon Palmer at Monza.
The McLaren driver sent angry radio messages to his team after Palmer jumped the second chicane as they fought for 12th position early in the race, the Briton deciding not to give the place back.
Renault driver Palmer eventually got a five-second penalty but later retired with car problems, after which Alonso radioed his team saying it was "karma".
The Spanish driver, who has having gearbox problems, said Palmer giving his place back should have been a no-brainer and reckons the stewards were too slow to react.
"When we arrived at the chicane we were side-by-side, we braked late and I managed to take the chicane, but he didn't and he jumped it and stayed in front," said Alonso.
"Usually that's something that's very clear in the rules: when two cars are side-by-side at the chicane and one gets to take it and one doesn't, you give back the position, but this time the FIA must have been having a Heineken.
"It was not up to F1 standards. There is not an interpretation possible there. It is black and white.
"But anyway, fighting for 16th and 17th it doesn't matter. But I think the spectators want to see something normal, not a party."
Alonso also believes the five-second penalty was not enough.
"No, because then you lose 10 seconds, and the problems we had with the gearbox were because of the heat and having Jolyon in front another three or four laps," he said.
"If grabbing the football with your hands is a penalty, it should always be a penalty."
The McLaren driver retired on the penultimate lap in order to be able to replace his faulty gearbox without penalty for the next race in Singapore.
He said the problem, which struck around lap five, was making him lose a lot of time.
"We were losing 1.5 seconds per lap so it was a complicated race," he added.