Ferrari drivers perplexed by Monza struggles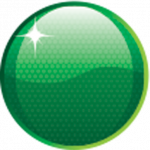 Ferrari drivers Sebastian Vettel and Kimi Raikkonen were left perplexed following a disappointing performance in a rain-affected qualifying for the Italian Grand Prix.
Vettel, who entered his team's home event with a seven-point cushion over title rival Lewis Hamilton in the championship, was among the frontrunners in Q1 and Q2 on intermediate tyres – even though he was noticeably adrift of the pace-setting Mercedes cars.
Rain picked up slightly ahead of the final qualifying segment and Vettel could only manage eighth on full wets, 2.5s off poleman Hamilton.
Penalties for Red Bull duo Max Verstappen and Daniel Ricciardo ahead will promote the German to sixth, but that will still mark his lowest starting position in 2017.
Asked if he was surprised by his team's underwhelming performance, as team-mate Kimi Raikkonen qualified just one place ahead, Vettel told TV crews: "Surprised, let's say, by how quick the others went. Clearly we couldn't go the same pace.
"At this stage we don't know why, I'm sure there's a couple of things we'll look into and try to understand.
"Something didn't work, it didn't come together.
"We were just not quick enough today, both of us, struggling, I guess, and not being able to do the same as other people are doing."
The German reckoned set-up woes were not a likely cause of the disappointing performance – and dismissed suggestions that other teams could've excelled by setting up their cars for the wet conditions.
"You set up the car to go as fast as you can, and the classic rain set-ups don't exist anymore," he said.
"I doubt if anyone set up the car for the wet today."
Asked why he ended up further off the pace at the end of qualifying, he added: "All of the laps were pretty much the same, the conditions didn't get better in my point of view, so we were doing more or less the same every lap."
Raikkonen, who was well off Vettel's pace in Q1 and Q2, but ended up just under a tenth quicker in the final segment, said: "We are not fast enough. From my car, I don't know about the other car, but I struggle a lot with the grip.
"Either we didn't make the tyres work, or whatever it is, it's very slippery.
"Especially with the low downforce, you cannot put enough force in the tyres and it's a never-ending story then."