Alonso: Resurfaced Monza not to F1 standards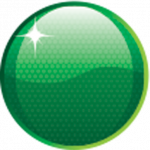 Fernando Alonso believes the new asphalt laid on the start/finish straight of the Monza circuit is not up to Formula 1 standards.
The resurfaced straight contributed to the troubles drivers had during qualifying on Saturday, as the smoother surface made it very slippery in the wet conditions and contributed to Romain Grosjean's session-stopping crash.
McLaren driver Alonso said he was not in favour of having two types of asphalt on the circuit.
"The main straight was just too wet," said Alonso.
"The new asphalt was not F1 standards, let's say. We can't have that difference between one asphalt and the other."
Pirelli confirmed that the start/finish straight is very different to the parts of the track that have not been resurfaced.
F1's tyre supplier assesses each venue by measuring the macro roughness of the surface, and its engineers calculated at the start of the weekend that pit straight is now half as rough as the rest of the Italian GP venue.
"They resurfaced from the exit of the Parabolica to the first chicane," said Pirelli head of car racing Mario Isola.
"The roughness is quite different compared to the older tarmac. It's much smoother.
"If the roughness of the old Tarmac is at 120 percent in the measurement we give to the teams, the new one is 60 percent, so it's half of the macro roughness.
"We wanted to check the level of grip, because obviously when you have such a big change in roughness you can have this part of the surface that is a lot more slippery compared to the rest of the circuit."