Double Le Mans season in WEC calendar shake-up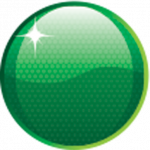 The next World Endurance Championship will feature two Le Mans 24 Hours races as part of a transition to seasons straddling the calendar year.
While WEC currently runs within the calendar year, the next season will be the 2018/19 season, starting in May 2018 and ending in June 2019 with the Le Mans 24 Hours.
Le Mans will be the season finale in future seasons, but owing to the change will also feature as Round 2 in June 2018, retaining its mid-month slot.
Similarly, there will also be two 6 Hours of Spa races in 2018/19.
Despite the elongated nature of the 2018/19, the calendar will drop from nine races to eight, and then to seven in 2019/20, which organisers expect then to maintain.
WEC will also race on the Sebring 12 Hours weekend, though the WEC race and IMSA race will be two separate 12-hour races.
IMSA will run from 1000 to 2200 (local time) on Saturday, and WEC from 0000 to 1200 (midnight to midday) on the Sunday.
The reduction in events is cited as a major cost saving due to facilitating sea transport to events rather than air freight.
Organisers claim logistical costs will reduce to a third of current levels.
The ACO and FIA have also announced that there will be a number of technical changes for the next two seasons.
LMP1 will be harmonised to one category, rather than separate classifications for hybrids and non-hybrids.
An Equivalent of Technology formula will be used to ensure that cars have the same potential performance regardless of type of engine, though organisers note that hybrids will still have an advantage with respect to fuel economy.
The changes come after Porsche's decision to quit the LMP1 class in deference to a Formula E program.
"With all these decisions, we are confident of seeing a full and very competitive grid next season," said FIA President Jean Todt.
"We are already discussing with several manufacturers and privateer teams who are investigating very seriously entrance from 2018/2019 season in LMP1, taking into consideration that the LMP2 and GTE grids are already strong with a high level of commitment for the future."
Other changes are yet to be announced.
The 2017 World Endurance Championship continues this weekend in Mexico City.
World Endurance Championship: 2018/19 calendar
| | |
| --- | --- |
| April 5-6 | Prologue, Circuit Paul Ricard (FRA) |
| May 4-5 | 6 Hours of Spa-Francorchamps (BEL) |
| June 16-17 | 24 Hours of Le Mans (FRA) |
| October 13-14 | 6 Hours of Fuji (JPN) |
| November 3-4 | 6 Hours of Shanghai (CHN) |
| February TBA-TBA | Place and event TBC |
| March 15-16 | 12 Hours of Sebring (USA) |
| May 3-4 | WEC 6 Hours of Spa-Francorchamps (BEL) |
| June 15-16 | 24 Hours of Le Mans (FRA) |