Campbell on pole after qualifying washout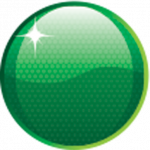 Carrera Cup Australia champion Matt Campbell has been awarded pole position after qualifying for the Porsche Mobil 1 Supercup was aborted not long after the start of the session due to heavy rain at Monza in Italy.
Campbell was scored his fourth pole due to being fastest in Friday's free practice session which was run in dry conditions.
It means that Campbell will share the front row with UAE driver Zaid Ashkanani, with championship leader Michael Ammermuller and and second placed racer Dennis Olsen on Row 2.
"I was pretty lucky this time with the first grid spot and for some drivers, like my teammates for example, it's extremely annoying that they didn't get the chance to turn a good qualifying time," said Campbell.
"But at the end of the day it was a good decision not to hold the qualifying, because, even at low speed, I experienced aquaplaning on the finish straight."
After two delays, the qualifying session was started, but it quickly became apparent that conditions were far from ideal. In fact, only a few drivers had set a time before Mark Radcliffe beached his Porsche in one of the sand traps.
The session was red flagged just minutes after the start and with conditions not improving, and the countdown to Formula 1 qualifying approaching, the session was abandoned.
The race is set down for 7.25pm (AEST) on Sunday evening.
VIDEO: Cancelled qualifying interviews