Campbell fastest at Monza Supercup practice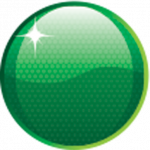 Matt Campbell has set an impressive time in being the fastest driver in the single practice for the ninth race of the Porsche Mobil 1 Supercup at Monza in Italy.
The defending Carrera Cup Australia champion's time of 1:50.552 was 0:225sec fastest than Zaid Ashkanani and Michael Ammermuller on the high-speed-circuit in the Royal Park of Monza.
Campbell quick lap came late in the 45-minute session, as the timing screens were constantly changing in the final stages.
The Porsche-Junior setting what he described as just about the perfect lap around the famous 5.770km circuit.
Ashkanani's performance to finish second was a somewhat surprise, especially with championship leader Ammermuller behind.
Jaap van Lagen had been the pace-setter throughout most of the session, but he slipped back to fifth at the end behind Porsche-Junior Dennis Olsen.
Qualifying for the ninth round of the Porsche Mobil 1 Supercup is set down for 12:25pm local time with the race preceding the Italian Formula One Grand Prix on Sunday.
Campbell will then jet back to Australia for Supercars testing alongside Shane van Gisbergen in the Red Bull Holden Racing Team Commodore at Queensland Raceway later in the week.
VIDEO: Campbell fastest at Monza practice

RESULTS: Practice – Porsche Mobil 1 Supercup – Monza
| Pos | No | Driver | Team | Time | Gap | Laps |
| --- | --- | --- | --- | --- | --- | --- |
| 1 | 7 | Matt Campbell (R) | FACH AUTO TECH | 1:50,552 | | 22 |
| 2 | 15 | Zaid Ashkanani | MRS GT-Racing | 1:50,777 | + 0,225 | 21 |
| 3 | 1 | Michael Ammermüller | Lechner MSG Racing Team | 1:50,785 | + 0,233 | 18 |
| 4 | 4 | Dennis Olsen (R) | Walter Lechner Racing Team | 1:51,029 | + 0,477 | 20 |
| 5 | 22 | Jaap van Lagen | MOMO-Megatron Team Partrax | 1:51,049 | + 0,497 | 18 |
| 6 | 28 | Mattia Drudi (R) | Dinamic Motorsport | 1:51,239 | + 0,687 | 15 |
| 7 | 29 | Daniele Di Amato | Dinamic Motorsport | 1:51,253 | + 0,701 | 18 |
| 8 | 2 | Dan Cammish | Lechner MSG Racing Team | 1:51,266 | + 0,714 | 19 |
| 9 | 24 | Dylan Pereira | Lechner Racing Middle East | 1:51,320 | + 0,768 | 21 |
| 10 | 41 | Thomas Preining | Konrad Motorsport | 1:51,420 | + 0,868 | 20 |
| 11 | 14 | Mikkel O. Pedersen (R) | MRS GT-Racing | 1:51,507 | + 0,955 | 21 |
| 12 | 18 | Steven Palette | Martinet by Almeras | 1:51,509 | + 0,957 | 18 |
| 13 | 19 | Philip Morin (R) | Martinet by Almeras | 1:51,518 | + 0,966 | 19 |
| 14 | 3 | Ryan Cullen | Walter Lechner Racing Team | 1:51,564 | + 1,012 | 19 |
| 15 | 21 | Paul Rees | MOMO-Megatron Team Partrax | 1:51,630 | + 1,078 | 20 |
| 16 | 11 | Robert Lukas | Olimp Racing by Lukas Motorsport | 1:51,672 | + 1,120 | 20 |
| 17 | 25 | Al Faisal Al Zubair (R) | Lechner Racing Middle East | 1:51,816 | + 1,264 | 18 |
| 18 | 12 | Igor Walilko (R) | Olimp Racing by Lukas Motorsport | 1:51,981 | + 1,429 | 18 |
| 19 | 9 | Chris Bauer | FÖRCH Racing by Lukas Motorsport | 1:52,423 | + 1,871 | 19 |
| 20 | 16 | Roar Lindland (B) | MRS Cup-Racing | 1:52,441 | + 1,889 | 17 |
| 21 | 34 | Gianmarco Quaresmini | Dinamic Motorsport | 1:52,528 | + 1,976 | 18 |
| 22 | 23 | Egidio Perfetti (B) | MOMO-Megatron Team Partrax | 1:52,906 | + 2,354 | 19 |
| 23 | 26 | Tom Sharp | IDL Racing | 1:53,007 | + 2,455 | 19 |
| 24 | 40 | Philipp Sager (B) | MRS GT-Racing | 1:53,229 | + 2,677 | 21 |
| 25 | 10 | Piotr Parys (R) | Olimp Racing by Lukas Motorsport | 1:53,265 | + 2,713 | 15 |
| 26 | 6 | Glauco Solieri (B) | FACH AUTO TECH | 1:53,319 | + 2,767 | 20 |
| 27 | 5 | Josh Webster (R) | FACH AUTO TECH | 1:53,398 | + 2,846 | 4 |
| 28 | 20 | Roland Berville (B) | Martinet by Almeras | 1:53,612 | + 3,060 | 18 |
| 29 | 8 | Santiago Creel | FÖRCH Racing by Lukas Motorsport | 1:54,003 | + 3,451 | 18 |
| 30 | 27 | Mark Radcliffe (B) | IDL Racing | 1:54,107 | + 3,555 | 20 |
| 31 | 17 | Christof Langer (B) | MRS Cup-Racing | 1:54,410 | + 3,858 | 16 |
All results and standings are unofficial